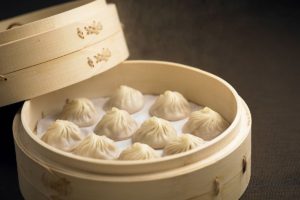 One of the world's biggest names in dim sum, Din Tai Fung, is on the verge of opening in London. The Taiwanese chain will launch at the former Henry's cafe bar on Henrietta Street in an enormous 250-cover space on December 5.
The restaurant will be a "no reservations" London flagship set over two floors, and follows the chain's ever-rolling expansion into Europe.
The brand is famed for its xiaolongbao – soup-filled pork or prawn dumplings – but serves a variety of dim sum and Taiwanese dishes. Other fillings expected to appear on the menu include prawn, spinach, crab roe and pork, and pork and truffle. In Hong Kong and Macau, Din Tai Fung has a Michelin star.
Din Tai Fung, which launched as a cooking oil business in 1958, now has hundreds of branches across the world. Most are in south east Asia, but also Australia, the Middle East, and the US. Now, it is growing in Europe, and London's will be the first in the UK. A second is thought to be set for 2019.
Taiwanese food is soaring in popularity in the UK. Din Tai Fung won't be far away from Soho's BAO, and Flesh and Buns in Seven Dials. The company's dumpling chefs, known as "dian xin", train for more than six months to master the art of dim sum.
Henry Chu, chief executive of Singapore-based BreadTalk Group, which is partnering with Din Tai Fung to bring it to London, said: "We want to appeal to local Londoners who could come every other day."
Recent News from Harden's