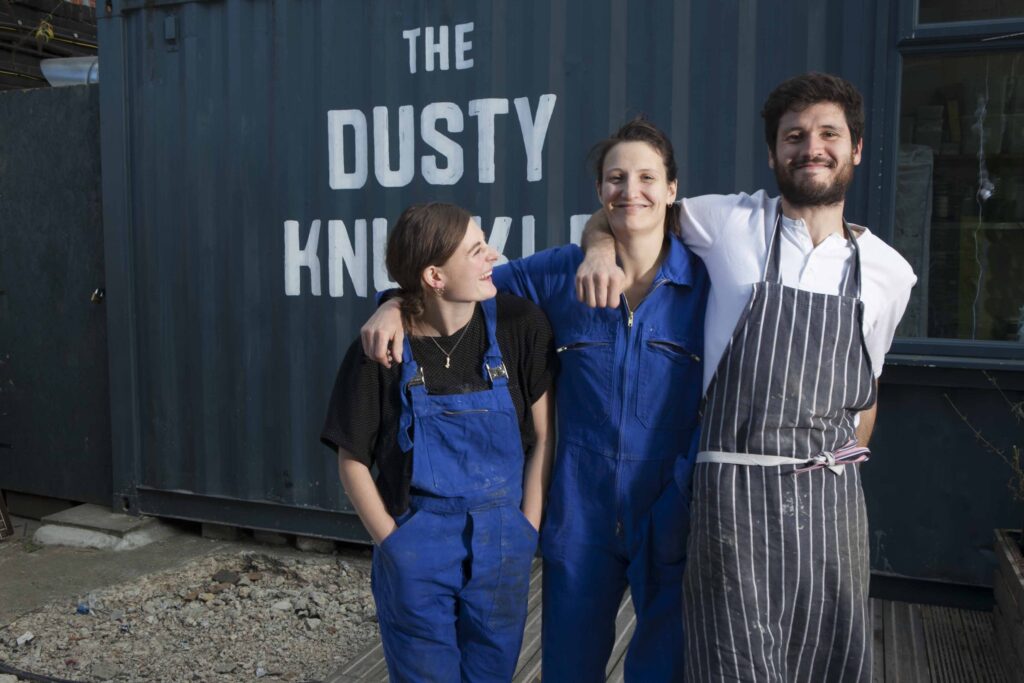 The cult bakery and social enterprise The Dusty Knuckle will open a second site on Green Lanes in Haringey at the end of July. The bakery is slated to be the big sister to the Dalston original.
The Dusty Knuckle started back in 2014 by three friends Max, Rebecca and Daisy as a bakery, café and social enterprise with the mission to serve good food but also to help young offenders into employment. The business offers training and employment as part of the main fixture.
The Dusty Knuckle Haringey will sit between Manor House and Turnpike Lane on Green Lanes, North London.
The second space will offer plenty of bread baked every morning, including potato sourdough and freshly baked pastries. There will be an all-day breakfast at weekends, featuring The Dusty Knuckle breakfast classics such as egg, pickled chilli, spring onion and cheddar on focaccia, bacon sarnies, and homemade granola with yoghurt.
At lunch, the menu will feature sandwiches, soups, salads and chef's specials. Also expect traditional Italian snacks from crispy sage leaves to marinated anchovies alongside pizzas in the evenings.
"We've made use of all manner of materials – begged, borrowed or stolen to bring the space together and have designed the whole thing ourselves. It's been a 24/7 labour of love and we really hope that the people of Haringey love their new bakery," said Max Tobias, co-founder.