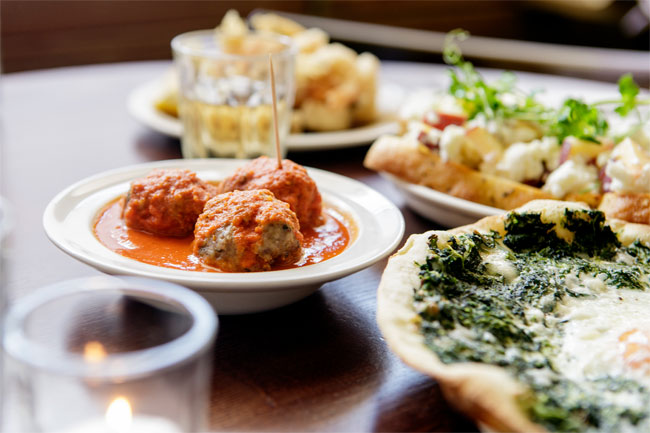 Italian restaurant chain Polpo is expected to close sites and enter a Company Voluntary Arrangement (CVA).
The once-pioneering Venetian brand, which was founded in a torrent of social media excitement by Russell Norman and Richard Beatty in 2009, owes HMRC £550,000, according to a letter sent to creditors and which was first reported by Propel Hospitality on Thursday morning.
Polpo's troubles have been well documented over the last couple of years. It has faced a number of closures after attempting to expand outside of London. Its flagship Polpetto in Soho has also encountered issues, having relaunched late last year only for the new head chef to leave weeks later.
In its early days, the chain could be credited with popularising the word cicchetti in the UK, with helping to start the small plates movement, and was one of the first to the low-hanging light bulb trend. Its ratings, however, never fully matched the rather out-sized hype skilfully created by Norman, who left his job as operations director at the Caprice group to found the business.
Reporters note Polpo was "once original, but now needs updating". These days, diners expect more, and the food, once perfectly acceptable, was already starting to dip too low as far back as 2016: "It's all beginning to feel a little dispiriting and chain-y".
Today brings news of the management team, which was installed in 2017. The letter said salaries of three senior figures, tasked with leading the Polpo brand on behalf of founders Norman an Beatty, were each on £100,000-plus salaries – perhaps toppish for a group of just six restaurants.
The letter cites "a decline in operational standards and performance," and says "the key management team were not as engaged in the day-to-day promotion and management of the business."
The proposed CVA talks of two closures – Polpetto and Polpo Notting Hill.
More from Hardens