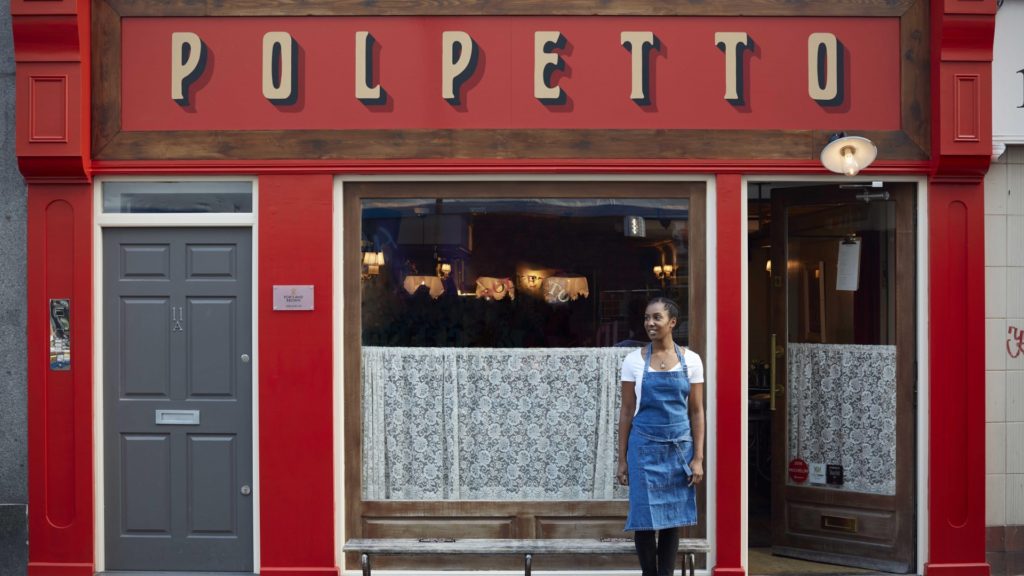 Just seven weeks – give or take – after Anthea Stephenson was appointed head chef of Russell Norman's Polpetto, she has left the restaurant.
The departure comes after a big relaunch, with a bold redesign and a new menu. A spokeswoman for the Polpo group said there was no statement available as to what has happened, but did confirm she had gone.
Stephenson had joined Polpetto from the River Cafe and started during the first week of October. The chef is reported to have parted ways with the Soho Italian – which she had already gone some way into making her own – between November 17-20.
Polpetto is the "little sister" of Polpo (a chain which seems to close as many branches as it opens these days). It began under Florence Knight above the French House in 2010, before launching on Berwick Street in 2014.
Since then, the Venetian small plates restaurant had slipped into obscurity, so much was made of the reopening this year. Stephenson had also worked at Locunda Locatelli and The Ledbury, among others.