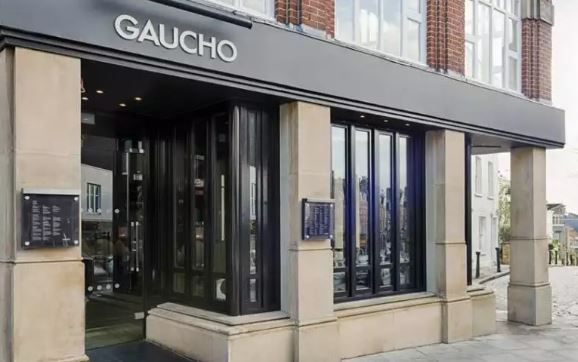 Martin Williams, CEO of Gaucho and M Restaurants, has offered former employees of Jamie's Italian the opportunity to interview for roles at his group.
All but three Jamie's Italian branches were closed under a CVA earlier this month, with the remainder bought by the SSP Group, which owns Upper Crust, among other train station lunch staples.
Oliver, not to any diner's incredible dismay, has been left with no restaurants left in the UK. Many of his former staff, however, are thought highly of, and Williams said he hopes to provide new avenues in hospitality for those still looking.
Williams told Hospitality & Catering News: "We are all too familiar with how challenging it is in this industry in our current economic and political climate and I am deeply sorry to hear about the collapse of a much loved and well respected restaurant group.
"With every administration comes a devastating amount of job losses. We recognise the skill and determination that those working for the group have and I believe many of these individuals, (who we consider as friends) will be a fantastic fit for Gaucho and M Restaurants.
"Great and passionate people with an inherent understanding of hospitality and what Jamie Oliver's group stood for – these hospitality heroes will always be welcome at our restaurants."
Interestingly, Gaucho also entered a CVA process quite recently (last September), but managed to save the brand by sacrificing its casual CAU concept.
Jamie's also about to "bare all" on telly
Also, coming soon, look out for the transmission date of "20 Years of The Naked Chef: Jamie Bares All" on Channel 4 which will chronicle Jamie's career.
A hard-hitting exposé spotlighting the gaps between media brand and the reality dished up to customers? Er, unlikely. It's hosted by Davina McCall and made by – you guessed it – Jamie Oliver Productions.
In the press release, Jamie chirpily observes: "Wow, 20 years. So much has happened in that time. Davina is a brave woman to come and get a taste of life with five kids in the Oliver household! But it's been a pleasure to welcome her in and show her what my world is really like, at home and work. I hope everyone enjoys looking back with me at the past two decades, remembering the amazing times and some tough times… not to mention a few dodgy haircuts along the way."
Channel 4 bod, Tim Hancock promises it will be fearless: "At this crucial point in his life, Jamie has allowed unprecedented access to his life, and has opened up to Davina with a real honesty. It's going to make for a fascinating documentary about one of Britain's most recognisable personalities."
More from Hardens