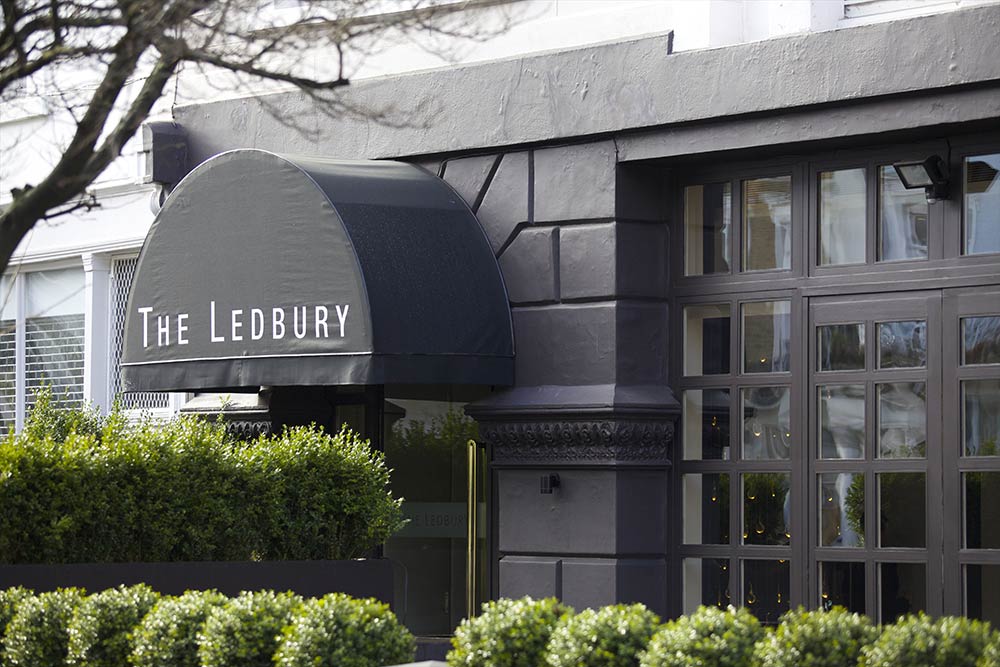 The Ledbury, London's dominant restaurant of the last decade, is to reopen next month after being mothballed for almost two years through the pandemic. While it was no secret that some sort of revival was on the cards, his legion of fans will be relieved to learn that chef-proprietor Brett Graham plans to carry on much as before.
A new, more contemporary interior has been installed at the Notting Hill venue, reducing capacity from 55 to 45, and it will be open evenings-only from Tuesday to Saturday in February, with Friday and Saturday lunch added in March – which could mean tables are even harder to come by. There will also be less choice, at least to start with, with a single eight-course tasting menu on offer at £185 (up from £165).
Tom Spenceley, formerly of Kitchen Table, has joined as head chef, replacing Jake Leach, now at stablemate the Harwood Arms in Fulham, co-owned by Graham. Otherwise, the core of the former Ledbury team is still in place – with Graham promising mix of new dishes and old favourites.
The Australian-born chef opened the Ledbury in 2005 with the backing of his former boss, chef Phil Howard, and restaurateur Nigel Platts-Martin. Within a few years it was full to capacity at every service, operating an "standby" list which meant late cancellations could be filled at short notice. In the 2020 Harden's Guide, diners described the Ledbury as "simply sensational… head and shoulders above just about any other restaurant in the capital".
Graham has not wasted his down-time during the pandemic, developing his interests in farming venison, pigs, beef and poultry, and in making full use of every part of the animal. Projects include using retired Jersey milk cows for beef and ducks from egg farms to make charcuterie. He supplies other restaurants including Clove Club, Ikoyi and Restaurant Gordon Ramsay in London and Moor Hall in Lancashire.