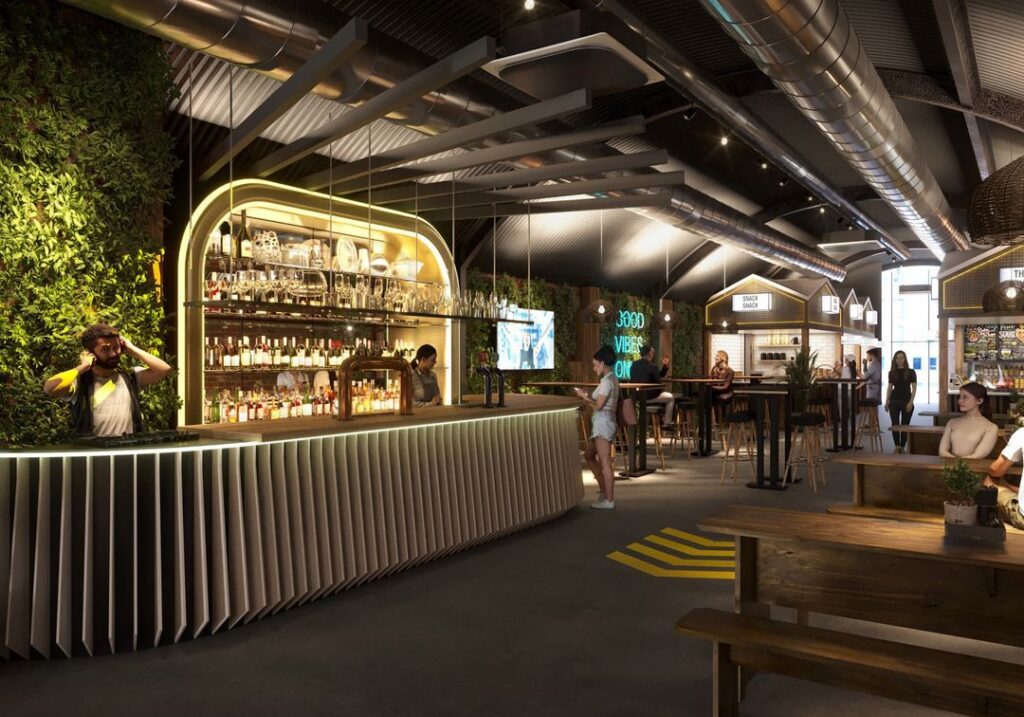 Food hall mania is continuing to grip the country, with three multiple-kitchen venues opening in and around London – and another in Manchester – in a matter of weeks, in addition to the high-profile 'Arcade' openings from industry leaders JKS in the Centre Point building in April and, next year, Battersea Power Station.
Earlier this month, the team behind Brighton's Shelter Hall opened Sessions Food Hall in Upper Street, Islington, with well-known chefs including Hasan Semay, aka Big Has on YouTube; Zoe Adjonyoh of Zoe's Ghana Kitchen; and Richie Hayes and Elliot Kaye, who have given the traditional English greasy spoon a contemporary makeover with Norman's Cafe.
Next out of the traps is Epsom Social in Epsom Square, which launches on August Bank Holiday Monday and is billed as Surrey's first food hall, with eight vendors feeding up to 200 diners.
Next month, Market Place opens in the Victorian arches beside Vauxhall station, with 12 restaurants, a bar, DJ booth, and seating for 200 (pictured above). Market Place already has halls in Peckham and Hounslow, and follows the growing trend towards restaurants near people's homes, rather than the central districts where they used to work and play before the pandemic.
Manchester's New Century Hall food court opens next Friday, 26 August, with six established kitchens from the northwest catering to as many as 300 guests (see our separate report).