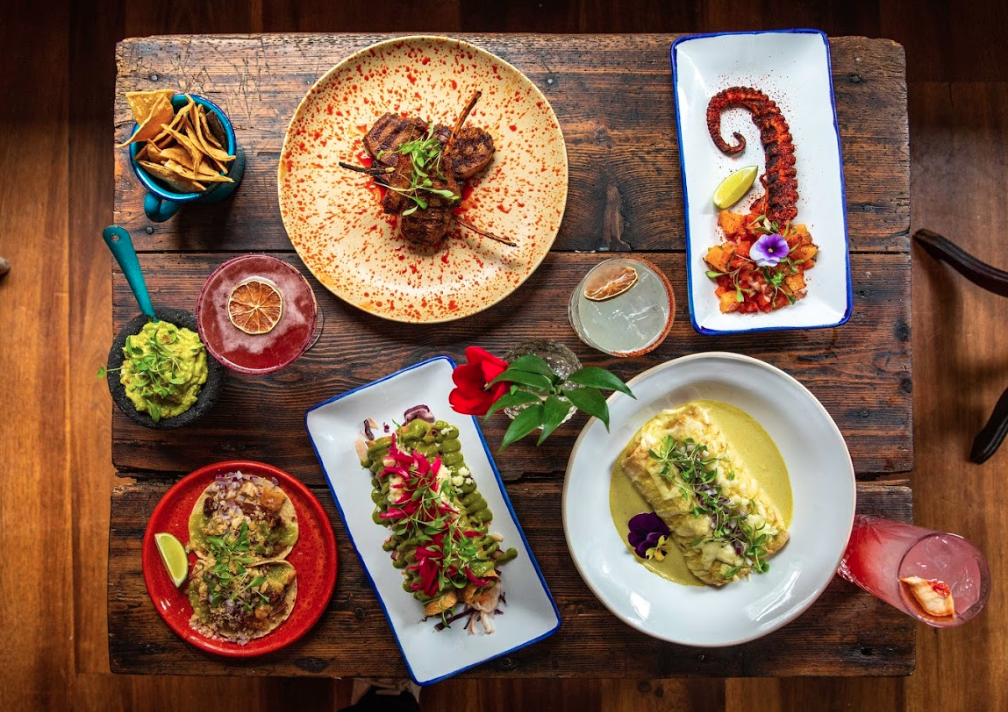 Mexican restaurant Santo Remedio is to launch a chef's table supper club experience called Mesa Santa, which will take place both upstairs at the London Bridge restaurant and at venues across the UK.
The first, on August 9, will be hosted at the Northamptonshire home of food critic William Sitwell. There, chef patron and co-founder Edson Diaz-Fuentes, who trained at the renowned Casa Oaxaca in Oaxaca City, will showcase another side to Mexican cooking, charting a more family orientated, personable approach.
At Sitwell's home, Weston Hall, the summer menu will begin with mezcal cocktails and canapes including guacamole and grasshopper tostaditas, before moving onto a BBQ-style dinner with dishes such as octopus tostadas, duck carnitas with mole, lamb with tamalito, and grilled cactus.
"Mesa Santa will mark a new adventure for husband and wife team, Natalie and Edson, who started Santo Remedio over six years ago through running pop-ups and supper clubs to bring the flavours of the Mexico they love and grew up with to Londoners," an announcement said.
"It will break ground with a new level of intricacy and innovation."
Tickets to the first dinner cost £90 and come with a wine pairing.
Recent News from Harden's