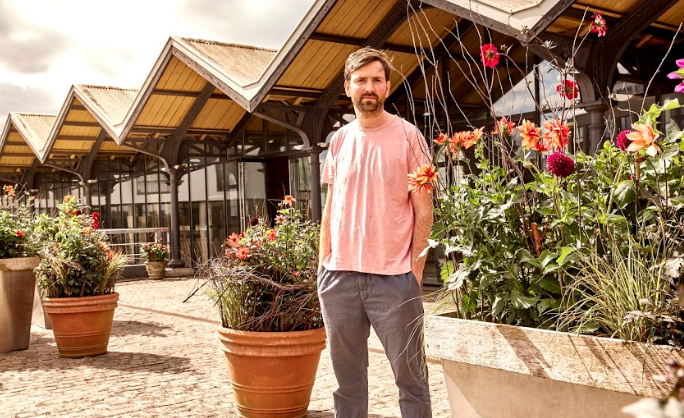 Stevie Parle's tenure at JOY at Portobello may yet prove short-lived. The fate of his residency at Porobello Dock remains unknown.
Still, he is doing all he can to stay. On April 12, Parle will reopen the site, which sells food, drink, groceries, and flowers, and will be launching a new seafood-focused menu.
An announcement this week said: "Parle is pulling out all the stops, decorating the space with thousands of beautiful spring-blooming Parrot Tulips, home-grown in his garden, and launching a brand new seafood-focused menu, showcasing the finest produce from resident supplier The Goods Shed and its trusted Kentish fishmonger, as well as fresh Welsh catches from Lockdown Lobsters."
The "hyper-seasonal menu" will be displayed on a blackboard each day, and diners can eat alfresco in the glass greenhouse, in one of the art-filled pavilions (with heaters), or out on a canal-side table.
Dishes might include clams with guanciale and freshly podded peas, and lobster with lardo and rosemary butter.