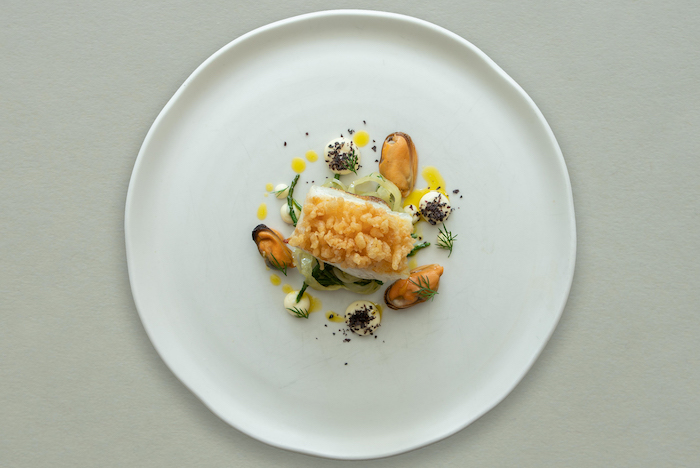 Six by Nico is planning a London debut. The restaurant concept, led by Scottish-Italian chef Nico Simeone, will continue its run of openings in Fitzrovia, according to Propel.
First will be a 90-cover restaurant in Liverpool, which will be the group's sixth, adding to established set-ups in Edinburgh, Belfast, Glasgow, and Manchester, the latter of which opened earlier this year.
As at Simeone's other Six by Nico sites, the Liverpool restaurant will serve a six-course tasting menu for £29 per person that changes every six weeks. Menus are themed around different places, memories and ideas.
Simeone said: "We are very excited to bring an unforgettable culinary experience to Liverpool. It was the obvious choice when looking for our next site thanks to its thriving food and drink scene.
"Since we opened in Manchester earlier this year we have had an overwhelming amount of support, with guests travelling from all over the north west to try each of our menus.
"We couldn't be more delighted to bring a new offering and dining experience to the people of Liverpool next month."
Recent News from Harden's