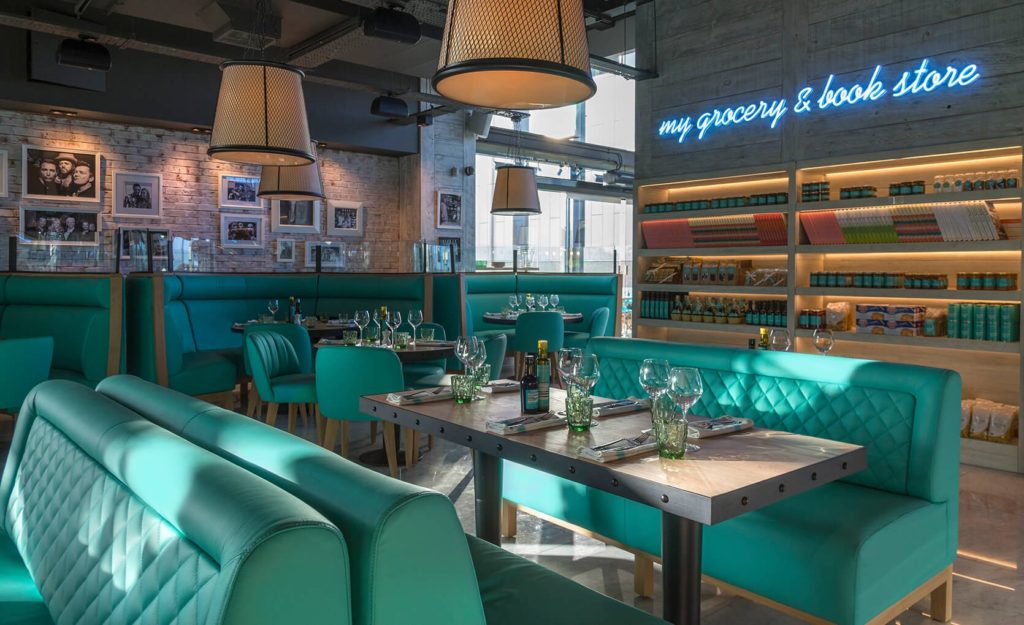 Flamboyant television chef Gino D'Acampo, who may or may not pretend to sound more Italian than he is, will open a My Restaurant-branded site in Birmingham this month.
D'Acampo is to launch a mega 165-cover restaurant in the former Allied Irish Bank branch on Temple Row in the city centre on October 31.
There will be a cocktail bar, a deli, a private dining space, and an open kitchen. The standard a la carte service dining space and rooftop bar will open sometime later.
D'Acampo said: "I want to open restaurants in the coolest cities in the UK so I'm excited to be opening in such a great location in Birmingham. It took me years to find the perfect site.
"People here love to dress up and go out."
This year D'Acampo has been focusing on regional business ventures, having closed his two London outposts. His My Restaurant brand concentrates on "major UK cities and affluent towns and suburbs", very much like the roll-out of The Ivy brasserie concept.
Few reporters have visited, thus far.
More from Hardens