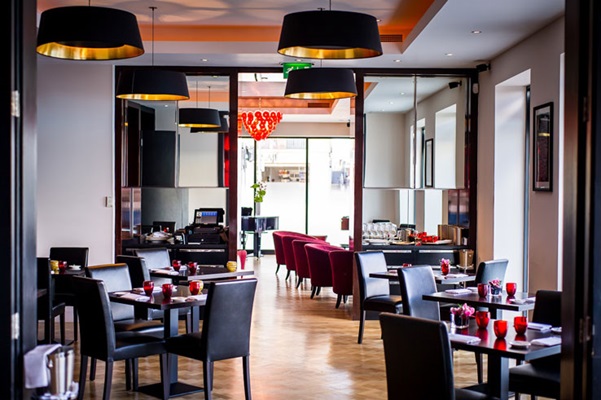 Alimentum, the respected but troubled Cambridge restaurant with "undoubtedly good" food but very little else, has closed.
Head chef Samira Effa announced the news on social media. Financial difficulties were labelled as the cause on social media, though we cannot confirm that.
A statement from the Alimentum account on Twitter said: "The restaurant and kitchen are in a state of disrepair and need extensive maintenance and refurbishment desperately. For many years customers have been leaving feedback stating that the décor of the restaurant needs improvement.
"However, the owners have decided they do not want to put any more money into the restaurant and have chosen instead to close with immediate effect, leaving all staff redundant."
Cambridge closure
— Samira Effa (@samira_effa) October 16, 2018
This is not warming news, and any view to try to ascertain further information on social media was dismissed. The Alimentum Twitter account has since been deleted.
General manager John Moss said later that "the owners had hijacked the Twitter in order to hide the fact they are not going to pay their former staff". Again, we cannot say that that is the case definitively.
In the case of Effa, the chef talked about going onto "bigger and better things" and thanked all those involved in Alimentum, including staff, suppliers, and diners.
Talented chef
The owners of Alimentum appear to have now deleted their twitter account – here was the statement released by Head Chef Samira on there pic.twitter.com/VNt9m5Fu8s

— Vincent Wood (@wood_vincent) October 16, 2018
I'm so sorry to hear this. What a shame that the investment couldn't be made to improve the ambiance, because the food is so special. I was so looking forward to see what was in store for Alimentum. Best of luck to you all. Such a sad day. 🙁

— Lisa (@lisadurbin) October 16, 2018
The restaurant had gained a Michelin star under chef patron Mark Poynton in 2012, but lost it in the 2018 guide. The chef left earlier this year. He said the closing of Alimentum was a "sad day for the Cambridge dining scene".
Reporters had always thought the food of good quality at the Cambridge restaurant, most recently writing that it was "excellent". But the ambience and service received lower marks.
Recent News from Harden's