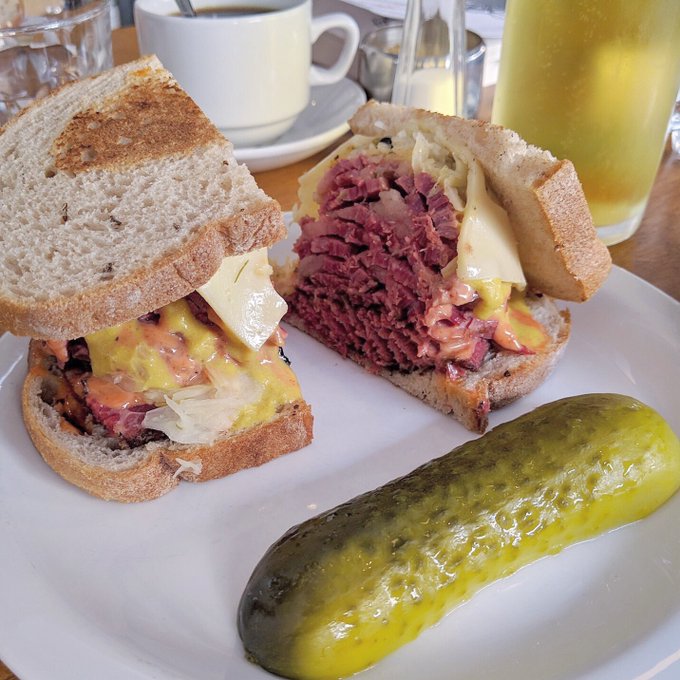 Just a month after Monty's Deli announced the closure of its sterling sandwich shop in Hoxton, a new site has been revealed.
Harden's reporters will be pleased, given Monty's is widely believed to be "hands-down the best place to get deli food in London".
The salt beef sandwich specialists are to take on a spot in Seven Dials Market, Kerb's new development that has already listed new pasta concept Strozzapreti and Tim Anderson's Nanban as fixtures.
Monty's Deli founder Mark Ogus said: "The area has an incredible heritage for serving up some of London's finest salt beef, such as Phil Rabin's 'Nosh bar' and 'Gaby's Deli', now both sadly extinct. We want to bring some of those wonderful flavours and Jewish deli traditions to a whole new generation."
Monty's Deli began as a market stall in 2013; the permanent restaurant site in Hoxton swiftly followed. It was well loved, but, evidently, unsustainable.
The Covent Garden site will join two other more fast-and-loose locations at Market Halls Victoria and Old Spitalfields Market. At both, the now London-famous reuben sandwiches and latkes are still memorably deployed.
Recent News from Harden's