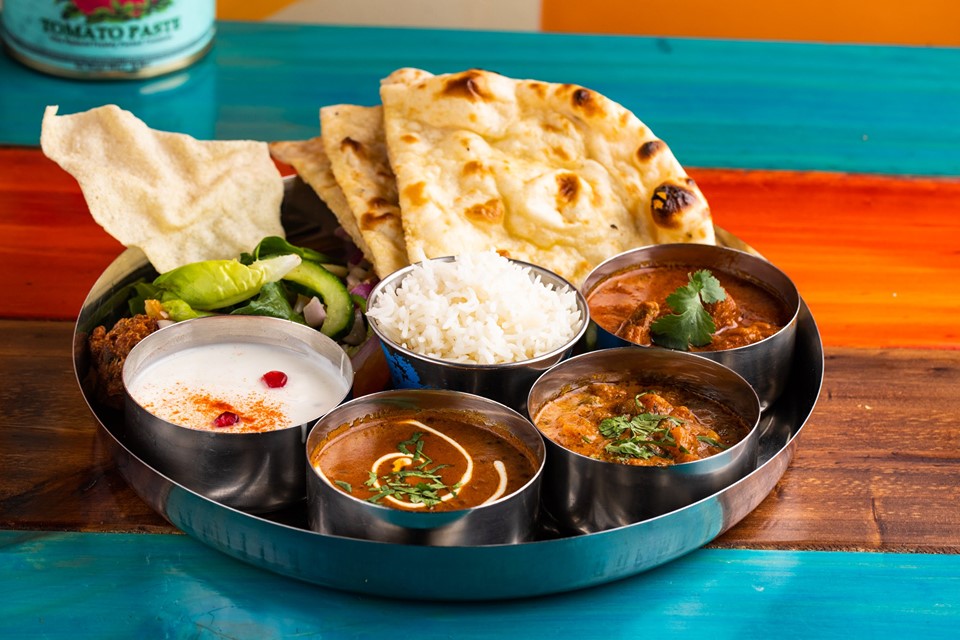 Indian street food concept Indico is opening a second site in Birmingham.
The first, in Shirley, Solihull, has been described as "Shirley's finest Indian street food restaurant", serving classic snacks found at Indian railway stops and traditional curries inspired by the food of northern India.
Indico's second location will open in Birmingham's Mailbox complex in autumn. The restaurant will be based in the shopping centre's canalside food and drink area, and will offer a similar menu, including vegetarian options and cocktails.
Dishes include paneer rolls, lamb rogan josh, Bombay chicken wings, Amritsar-inspired burgers, and Punjabi fish pakoras. The menu is expansive. Delhi, by way of butter chicken, gets a look in, as do thalis, as well does tandoor cooking.
Owner Faheem Badur told The Caterer: "We first opened our restaurant three years ago and since then have made a name for ourselves for serving high-quality Indian street food in a unique, artistic atmosphere.
"We aim to take our diners beyond the traditional Indian restaurant experience to a place that's warm, colourful and exotic – just like India.
"We've grown in popularity quicker than we thought possible, making now the ideal time for our next venture. Quality, authenticity and overall service is at the heart of everything we do and we feel a real connection with the Mailbox in this respect.
"We're proud to be opening our next eatery in such an established and iconic city centre location."
Recent News from Harden's