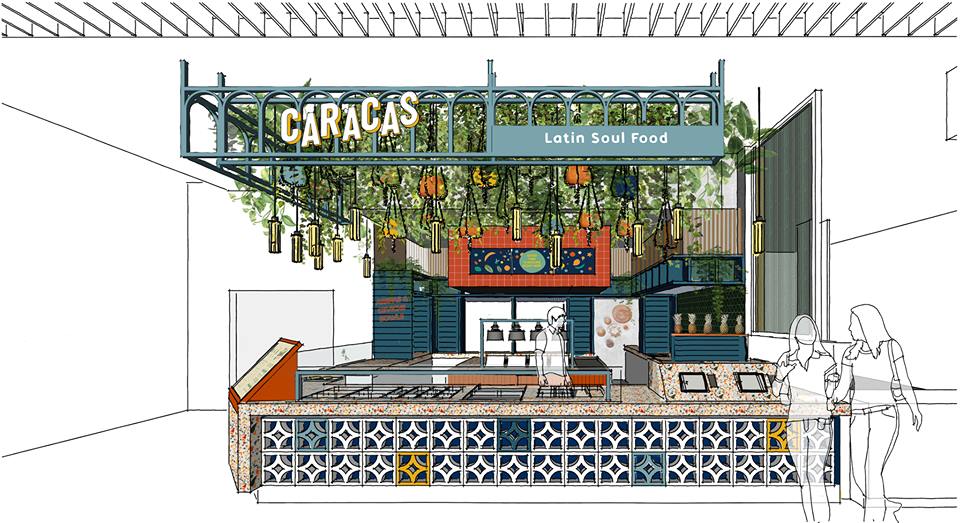 Venezuelan restaurateurs Gabriel and Jose-Luis Gonzalez are to open Caracas in Westfield London, White City.
The casual dining restaurant will be a homage to their homeland, inspired by the buzzing arepa bars across the country, particularly in the capital.
The brothers' menu will aim to show off the best of Venezuelan cuisine, with the arepa centre stage. The street food dish, a flat, disc-shaped cornbread stuffed with various fillings, is to busy Venezuelans what a steak pie is to hungry British football fans.
At Caracas, arepas will come full of shredded chicken with avocado, braised beef with cheese, beef with black beans and plantain, and changing veggie and vegan options.
The Gonzalez siblings said they want to "recreate the fun, comforting and casual spirit of Venezuela's bustling social hubs in the UK," all the while "revitalising London's lunchtime scene".
The Gonzalez's first entered the London hospitality scene in 2012, launching their Peruvian restaurant Lima in Fitzrovia. Reporters find the food "imaginative and different", sometimes "delicious and beautiful", but their are feelings in some camps that it might be on the pricey side.
Caracas is an altogether more casual offering.
Gabriel said: "Jose-Luis and I are so excited to be bringing a taste of
Venezuela to the UK with the launch of Caracas.
"We're so proud to come from a country with such a rich food culture and can't wait to introduce dishes from our childhood to visitors to Westfield London.
"Venezuelan cuisine is increasing in popularity and we hope to see it embraced by the city we love."
Keith Mabbett, director of leasing for Westfield UK and Italy, said: "We are delighted that Gabriel and Jose-Luis Gonzalez have chosen Westfield London to launch their first Venezuelan concept this autumn."
More from Hardens