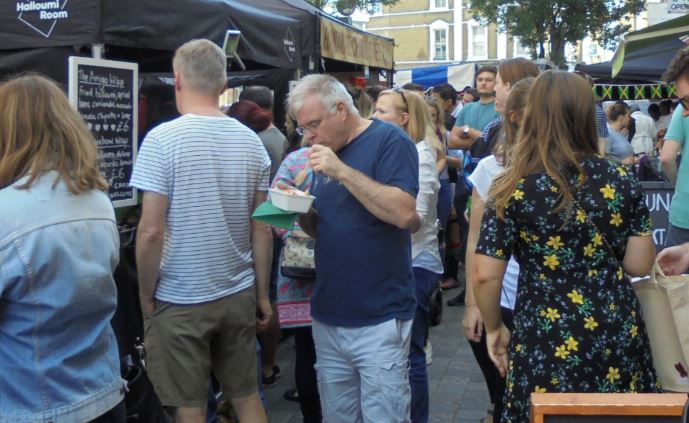 Balham is hosting its annual Balham Banquet for a fourth year.
The aim of the event is to showcase the best of Balham's exciting local food scene, with street vendors, al fresco bars, and activities. It's growing: last year saw 1,500 people turn up to enjoy circus skills workshops and cookie decorating. And the fine food, of course. This year will see 30 stalls.
The banquet, which takes place on September 23 between 11am – 5pm on Hildreth Street and Bedford Hill Place, is part of the Balham Food Festival, a week-long series paying closer attention still to what makes Balham a quality dining destination – and great place for residents.
We're big supporters. Harden's founder Peter Harden said: "Balham's vibrant food scene continues to flourish thanks to the support of residents and events like Balham Food Festival.
Balham is an enviable location
The Balham Food Festival and Balham Banquet are coming back for 2018! The festivities will kick off on Sunday 23rd September with the Balham Banquet. Make sure you save the date! More info coming soon! Please RT #Balham #Food #Festival #Free #ComingSoon pic.twitter.com/nBtEbLphgt

— Balham Food Festival (@balhamfoodfest) March 22, 2018
"Balhamites are the envy of many Londoners and visitors, for several reasons – they have the award-winning Milk on their doorstep, for example.  In 2016, the Antipodean-style café was crowned London's Best Breakfast or Brunch at the inaugural Harden's London Restaurant Awards.
"Another neighbourhood gem is Joe Lambert's consistently excellent Lamberts, which has long been a firm favourite in Harden's annual restaurant survey."
The Balham Food Festival runs from Monday September 24 to 30. For more information, visit the website.