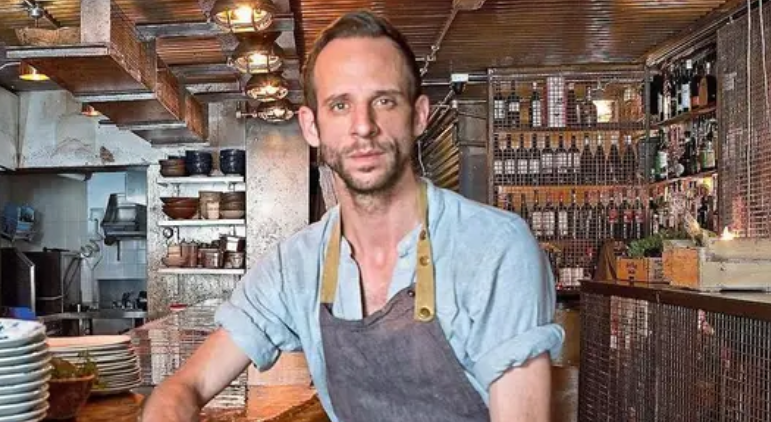 "Rebellious" chef Chris Denney (that's what the press release says) is opening a new restaurant in Notting Hill. Denney previously operated 108 Garage, which was also in Notting Hill and was well-liked by reporters, but which closed in late 2019.
Denney will launch Fiend – is that a curious name? – on the former Santo site on Portobello Road on July 23.
Much is promised for the restaurant's à la carte menu, and its six-course set offering. Not only will it, apparently, be a "guided culinary adventure", but "a provocative reflection of Denney's passion… and absolute dedication to creating exquisite sensory experiences for every guest."
Menu items might include bulgogi sweetbreads with kefir cabbage and green onion, and wagyu short rib with smoked tomato and Colston Bassett stilton.
The restaurant will be set across two floors with an open kitchen, leather banquette seating, and a bespoke rosewood bar.
A downstairs lounge filled with velvet chairs and low lighting has been designed for after-dinner drinks.
According to the publicity, however, it's not just about the food, but "a high-spirited dining destination that perfectly reflects the bohemia and bustle of Portobello… a home, hub and place of celebration."
"While culinary innovation is the driving force behind the Fiend experience, frivolity is its beating heart."
Sounds incredible! If it even half-delivers on such promise, it will be quite a place…
Recent News from Harden's