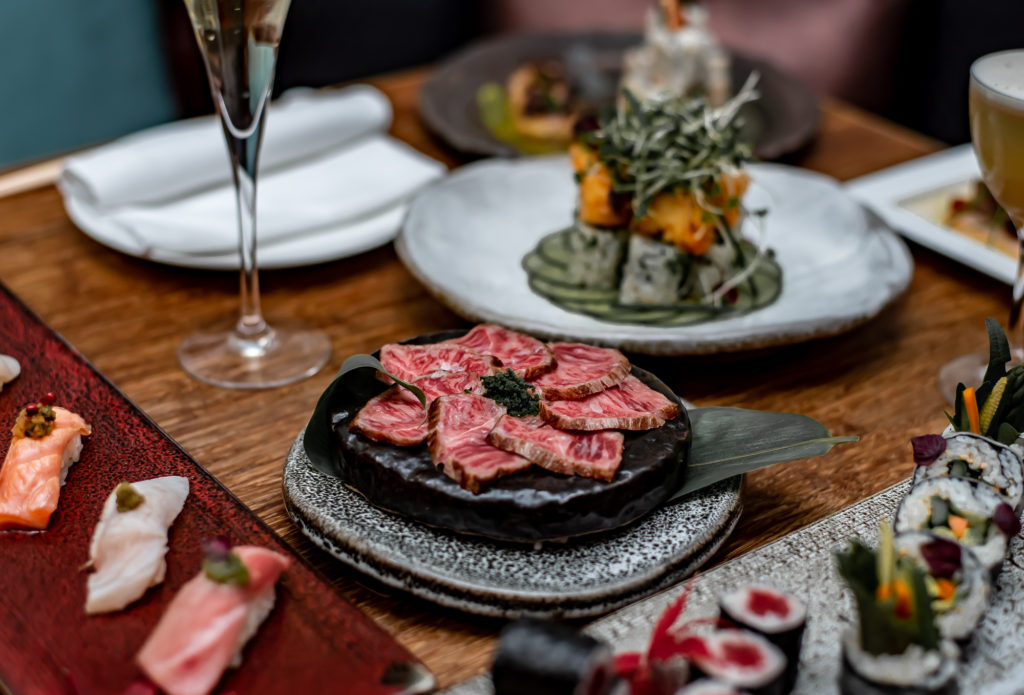 Dinings SW3, the contemporary Japanese in Chelsea presided over by chef Masaki Sugisaki, will launch Kurabu, a bar and Izakaya space above the main dining room downstairs.
The new menu will be conceived of "elevated Japanese-inspired street food and cocktails", and will be as much a late bar as a restaurant.
Kurabu translates as 'club' or 'clubhouse' and Dinings SW3 is hoping to create "a warm, intimate and buzzing space for social gatherings throughout the day and into the night."
Food has been designed by executive chef Masaki Sugisaki, with small sharing dishes the vibe.
Highlights include deep fried sushi rice topped with fish tartare, sushi rolls and platters, tar tar chips, and snow Crab with avocado and jalapeno mayonnaise.