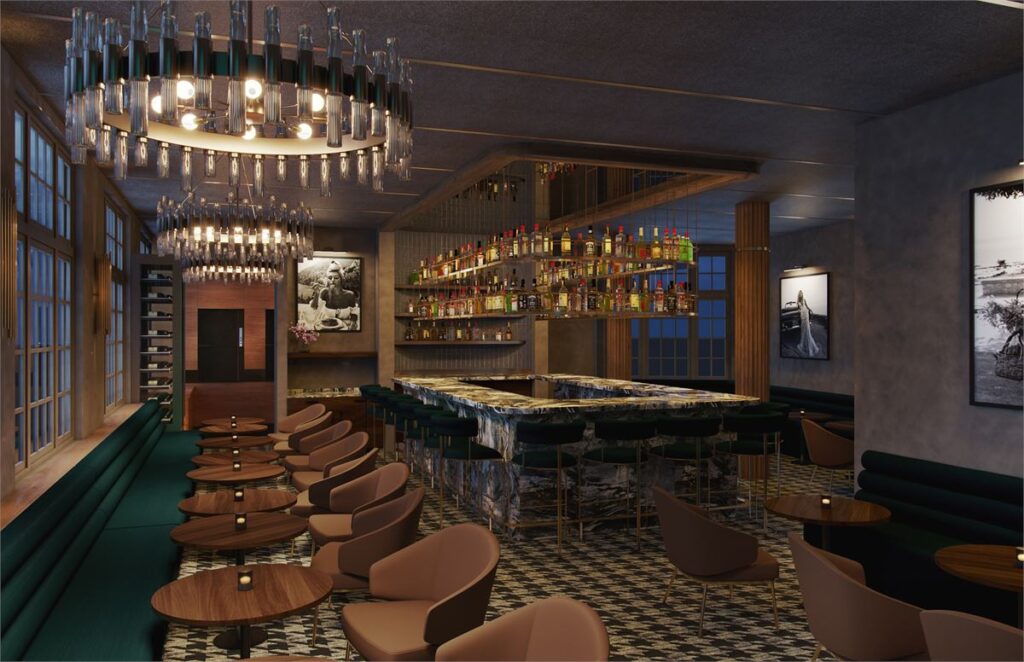 Sparrow Italia, the spinoff of a large and glitzy Los Angeles restaurant, alights in Mayfair next week when it opens its doors on Tuesday 18 October in the Avery Row site formerly occupied by Mykonos-themed Onima.
Sparrow was created last year by AJ McCloud, executive chef of hospitality company Noble 33. Born in Boston and trained in kinesiology, AJ was working as a fitness trainer when his interest in nutrition led him to switch careers.
The kitchen at Mayfair Sparrow – Noble 33's first international foray – will be run on a day-to-day basis by Naples-born chef Ivan Simeoli, who has a long track record in London ranging from the launch of the Keeper's House at the Royal Academy 10 years ago, to his own seafood bar Raw and this year's short-lived Italian-Japanese hybrid Itaku (aka Italiku) in Great Portland Street.
Sparrow is said to be inspired by the coasts of Italy, with a menu that takes in blue fin tuna tartare, truffle pizza, Fassone veal meatballs, British Isles lobster linguini and – the pièce de résistance – a 40oz wagyu tomahawk steak with bone marrow, at £215 a pop. Spread over four storeys, it has a terrace, a brasserie and a cigar lounge on the top floor.