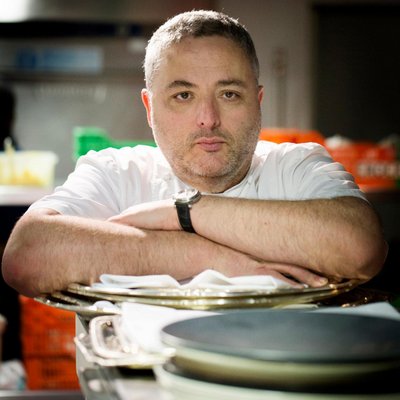 Irish chef Richard Corrigan will embark on a new restaurant on the fringes of Shoreditch and the City, launching Daffodil Mulligan just south of Old Street tube and Silicon Roundabout.
To those recalling his first London venture, Mulligan's, it's exciting to see the revival of the name, and his first avowedly Irish-slanted venture in recent times. It will also provide a more pub-like environment for the hearty, British Isles fare that is his forte.
The space was previously occupied by Nuala, which prompted solid reviews from reporters but closed at the end of 2018 – having been open just a year – after senior members of staff left to pursue other projects.
Daffodil Mulligan will launch as a "social co-op of like-minded people", Corrigan said. Fellow Murphia linchpin, John Nugent, of Green & Fortune, will oversee the front of house, and Tony Gibney from Irish pub Gibney's of Malahide take on the bar.
The food will draw on inspiration from the chef's farm at Virginia Park Lodge in Ireland, according to Richard Vines, who broke the news on Twitter on Tuesday.
There'll be a cultural aspect to the site too, with Peter Millican, who founded music and arts hub Kings Place (and who is John Nugent's backer at Green & Fortune), curating music.
More from Hardens