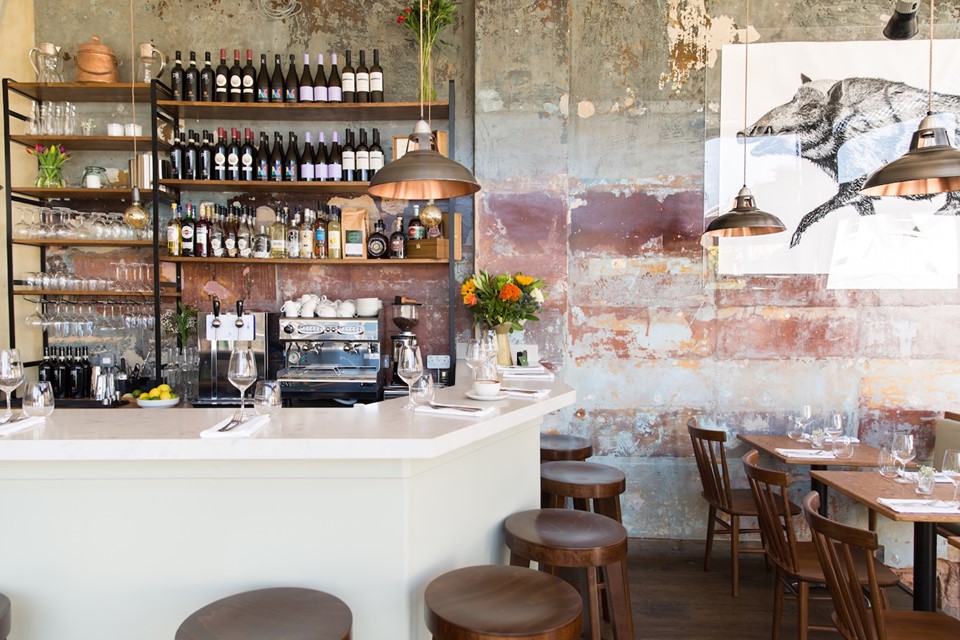 A new Italian restaurant focused on the food of Tuscany has opened in a former pub in Brixton.
Maremma, from Alice Staple and Dickie Bielenberg, has launched on Water Lane and takes inspiration from the "unspoilt coastal region of southern Tuscany, famed for its salumi, seafood, olive groves and vineyards".
Staple, formerly a private chef, has produced a regionally sourced menu that will be overseen by Staple but executed by head chef Dominique Goltinger, who previously worked at Bistro Bruno Loubet [your dating yourself if you remember that one, Ed]
The menu is very Italian in its simplicity – antipasti might be buffalo mozzarella or chargrilled octopus, while primi may likely arrive in the form of pappardelle with wild boar ragu, or risotto al nero.
Secondi dishes include wood-baked hake with clams, guinea fowl and salsa verde, and torta di ceci with artichokes and pecorino. Wines will showcase the region's "mountainous and coastal terroirs".
Dickie said: "I've always dreamed about bringing a bit of the Maremma to Brixton. After countless visits, Alice and I have a shared love for this region, and were won over by its fine produce, fine wine and charm.
"We have been lucky to have met some wonderful people there, some of which are now going to be our suppliers."
Recent News from Harden's