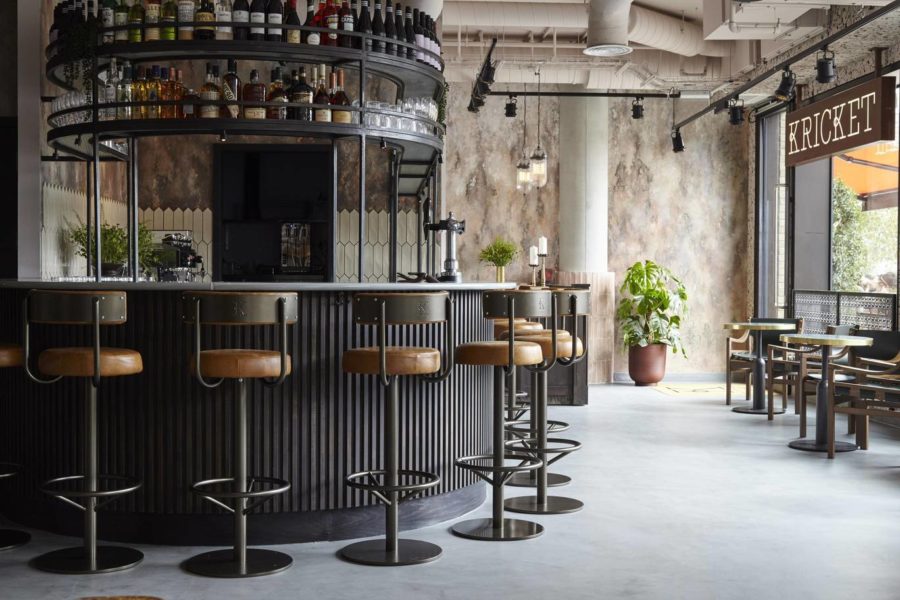 Kricket, known for its "strong modern twist on Indian flavours and good vibes", is to welcome five guest chefs at its Television Centre restaurant in West London in September.
Chef and co-founder Will Bowlby has announced the likes of Pierre Koffman and Valentine Warner as part of a series to raise money for
Apne Aap Women's Collective, an anti-trafficking organisation that serves women and their children in Mumbai.
Each dinner will showcase the chef's own repertoire as part of a three-course sharing menu. Bowlby will be injecting his own style – Indian cooking with British produce – throughout. Tickets are £40 per head.
Here's the run-down:
September 3: Kricket x Anglo Thai
Kicking off the series on September 3 is John Chantarasak. Since leaving SomSaa, Chantarasak has been at The Dairy in Clapham. He'll be marrying Indian and Thai flavours at Kricket.
September 10: Kricket x Pierre Koffman
Pierre Koffman, whose career has seen him at the likes of La Gavroche and Waterside Inn in Bray, and win three Michelin stars at his own Le Tante Claire in Chelsea, will merge his classic food with Indian flavours.
September 17: Kricket x Flank
Tom Griffiths, of steak restaurant Flank, will bring nose to tail cooking to Kricket. The menu is to be filled with meat-focused dishes using the fragrant flavours of India.
September 24: Kricket x Perilla
Ben Marks opened his debut restaurant Perilla in 2016. He will cook using his European techniques and ingredients, blending them with Indian spicing and complexity.
October 1: Kricket x Valentine Warner
Warner, best-known for his broadcasting work, will bring his countryside, minimalist approach to Kricket.
Full menus are to follow.
More from Hardens