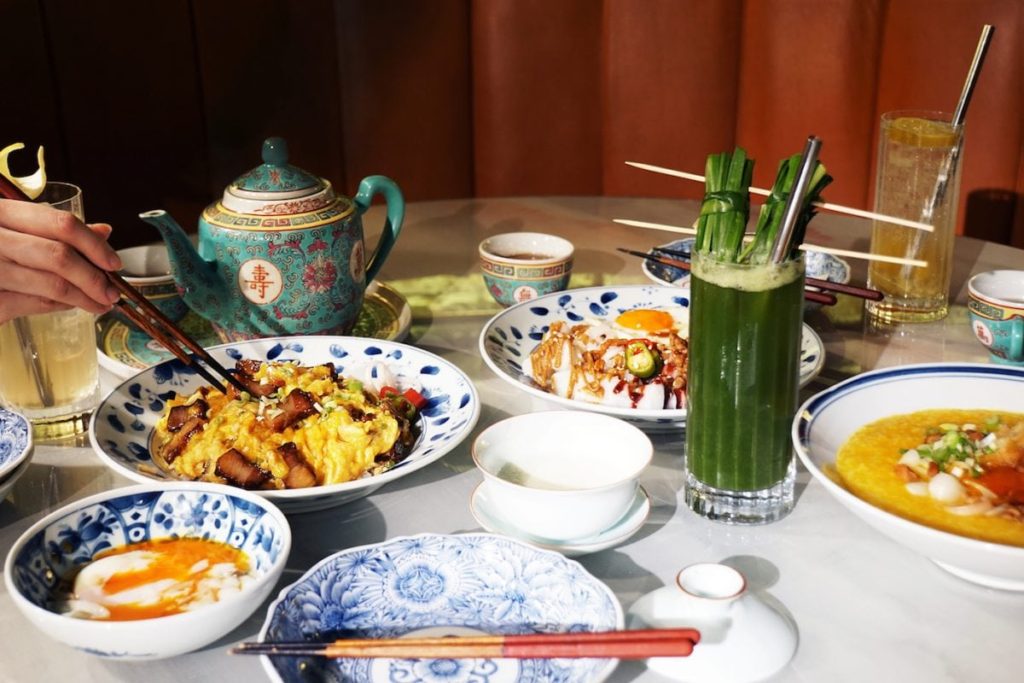 Z He and Alex Peffly, the husband and wife team behind Cantonese steamed bun specialists Bun House and the Jian Bing trading stall Pleasant Lady, are to open Wun's, a 1960s-style Hong Kong tea room and late night bar.
Wun's will be set across two floors in Soho, and will mimic the communal, open-air cafes and restaurants in Hong Kong known as 'dai pai dong'. Food will be the focus during the day, while the bar, neon-lit and with a late license, will, we envisage, serve Soho fittingly.
The menu will be heavily Cantonese. He has brought together childhood dishes such as spiced peanut and fried whitebait, and XO bone marrow with fried mantau.
Larger dishes will include family classics like sour plum braised duck, house soy braised aubergine rice, and Iberico char siu rice. A long list of teas, cocktails, and Chinese liqueurs will also feature.

He, who has seen real success in Bun House, said: "Wun's means a lot to me – it's my name in Cantonese for a start – so we've created everything I would want from a Hong Kong bar. Somewhere to relax during the day and settle down for the night to drink, feast and party until the early hours.
"1960s Hong Kong was an interesting time when the city prospered and the nightlife really took off so Wun's is a nod to that era and my own little slice of Hong Kong here in London – I look forward to sharing it."

Recent News from Harden's