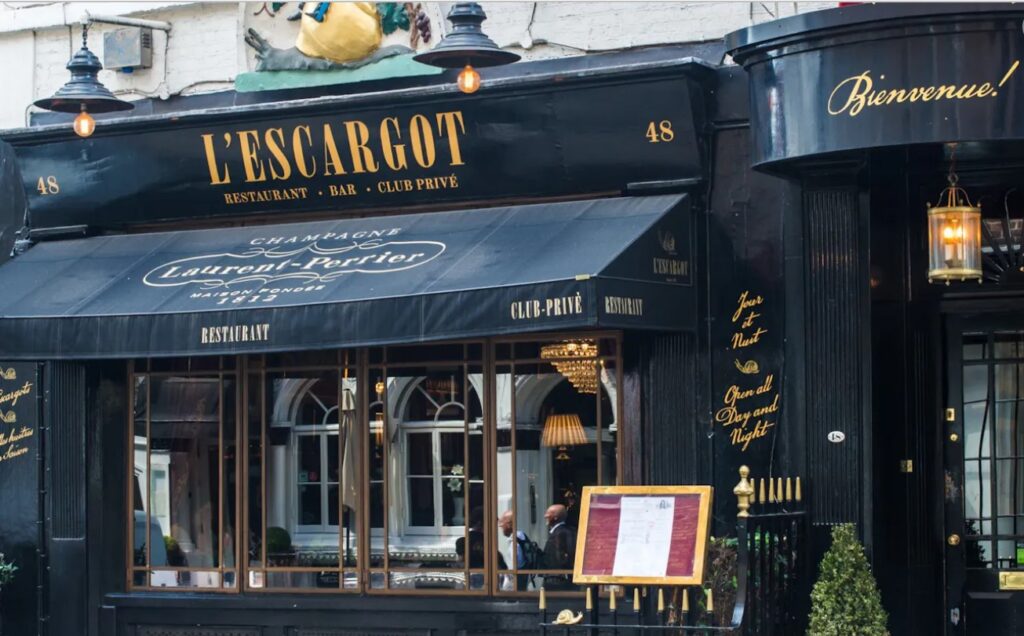 Three high-profile but very different London dining destinations whose futures have all been in doubt are set to reopen in the next few weeks: Soho's historic L'Escargot, smart Islington brasserie Bellanger, and Clapton's funky wine bar P Franco.
L'Escargot in Greek Street, the city's oldest French restaurant (est. 1927), is to open on Wednesday 24 May after a three-month renovation during which a lack of news and "temporary closure" signage had fans worrying for its survival.
Bellanger, which was closed down once before under its original owners Corbin & King before winning a reprieve, is to be relaunched on Thursday 1 June under its new ownership, Minor International's Wolseley Hospitality Group. The interior has been remodelled with a new bar overlooking Islington Green, while the menu has been tweaked to introduce southern Mediterranean influences.
P Franco, noted by the 2023 Harden's Guide for its "interesting low-intervention wines and inventive small plates" and a "must-mention" in any round-up of East End hotspots since opening in 2014, closed down suddenly in March alongside its siblings, Bright and Noble Fine Liquor.
Its manager for the past two years, William Gee, launched a crowdfunding campaign to finance a re-opening – and has now announced its success, with almost £20,000 raised from 305 supporters.
"We made it!" he said in a social media post. "Planning to open in mid-June providing everything stays on track, and that can't come soon enough. Incredibly excited to see everyone again and open up some favourites."
P Franco's founders, Phil Bracey and William Gleave, will no longer be directly involved, but they have apparently given their blessing to its new incarnation.