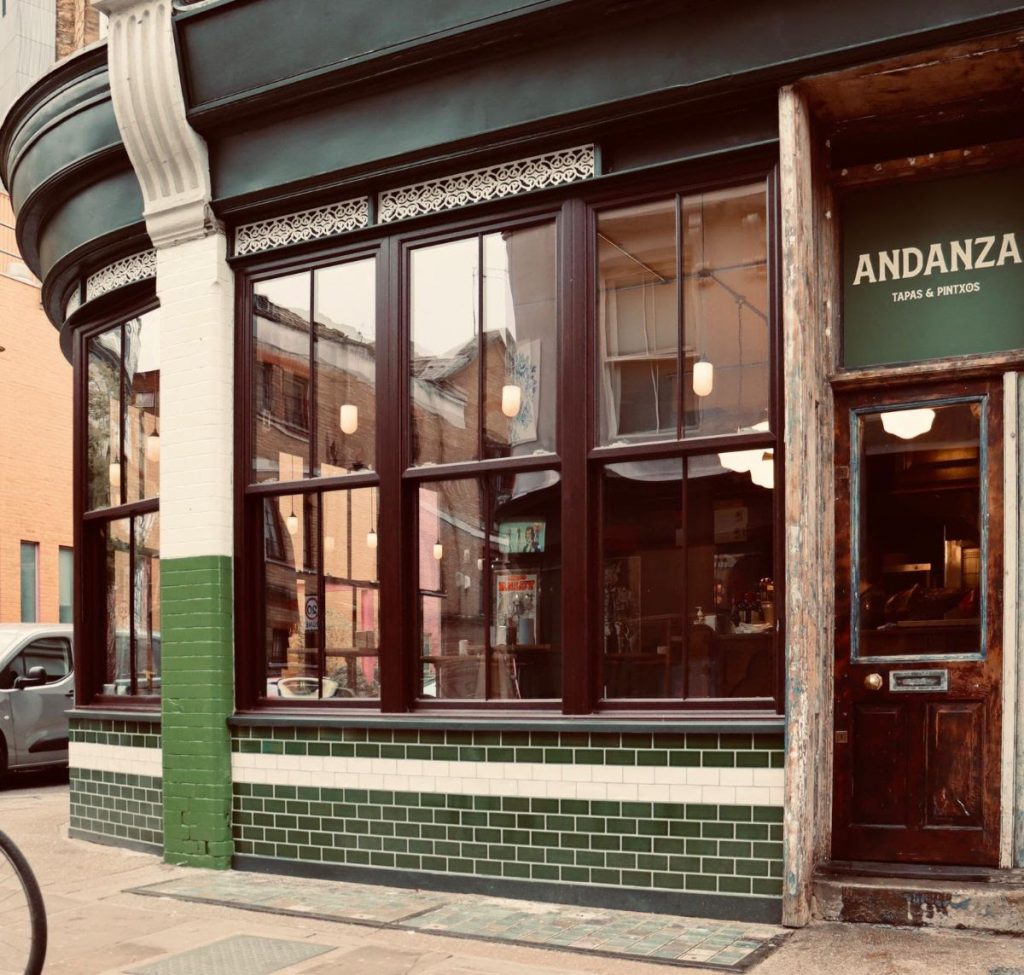 A new Spanish restaurant with "Basque flair", Andanza, has opened on Weston Street in Bermondsey.
Opposite the Rose pub (under the same ownership), Andanza, a 30 cover site, sits in a former bookmaker's. In Spanish, the name means "fate" or "fortune".
Paulina Irzyk has joined Andanza as head chef from Basque restaurant Lurra in Marylebone, where she was senior sous chef for six years.
Her menu features dishes ranging in size from pequeño – small bites – to grande, which are larger main courses for one or two people. Expect Basque style snacks, plates of charcuterie, cheese, and Iberico ham, including the prized Joselito, prepared to order by master carver Javier Cerro.
Menu highlights include:
Crab with lemon alioli pintxo (£4)
Mixed cheese & honey salad (£5)
Aged Basque steak tartare, quail egg, foie gras shavings (£15)
Galician octopus, confit potatoes (£24 for two people)
Feather-cut pluma iberico pork loin in a mushroom & truffle sauce (£24)
Slow-cooked goat, thyme & garlic (£32 for two people)
Txuleta rib-eye steak for two, by weight (£10 per 100g)
Joselito Gran Reserva Iberico Pata Negra (100g, £38)
Basque cheesecake (£6)
To drink, there is an all-Spanish wine list featuring several organic varieties, including sparkling Llopart, as well as vermouth, sherries, and Mahou beer on draught.
Co-owners Danny Kwiatkowski and Carl Botwright, who have owned and worked in hospitality venues in and around Bermondsey for over ten years, said: "Despite the times, our little corner of Bermondsey, where we've enjoyed years of success with The Rose, continues to thrive and we thought it was sad that the fantastic site on which we've built Andanza was just standing empty.
"Given that it was a William Hill we know there'll be lots of jokes about the gamble we're taking, but they say fortune – andanza – favours the brave, so bring it on!"
Recent News from Harden's