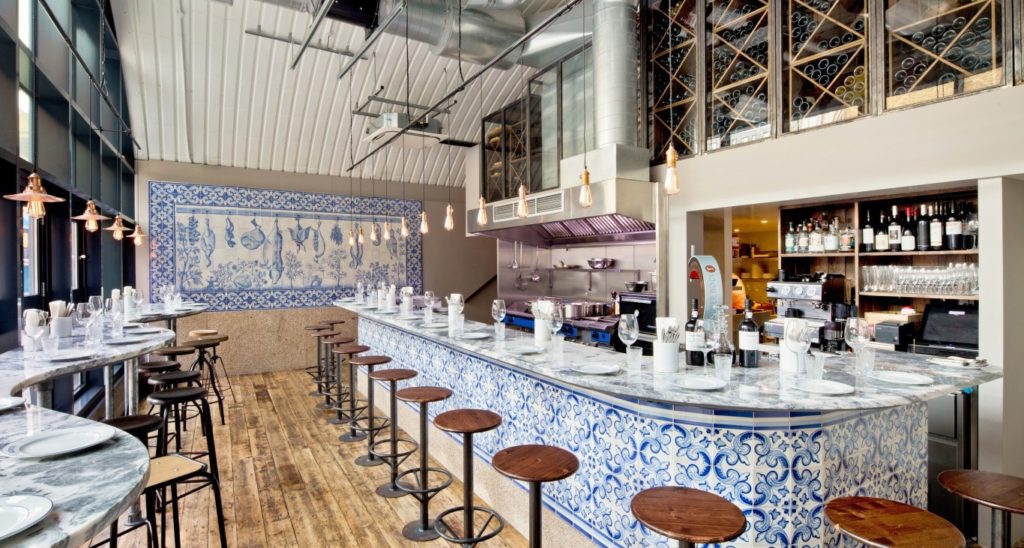 Portuguese restaurant and wine bar Bar Douro will open a second location in the City later this year.
The first branch opened in London Bridge's Flat Iron Square three years ago and since then has impressed diners.
Reporters have praised Bar Douro's "authentic Portuguese small plates" and "fab list of Portuguese wines", and also marvelled at the fact it managed to bring "something new" to London with minimal fuss.
The second restaurant will open at 1 Finsbury Avenue in Broadgate this summer. It will sit inside a Grade II-listed building and host 44 covers at the bar and on tables throughout the restaurant. A sheltered outdoor terrace will offer an additional 22 covers.
Restaurateur Max Graham is again working with Bar Douro head chef Sean Marsh, whose menu concentrates on small plates and sharing, with petiscos (snack), pratinhos (small plates), and pratos (large plates) centre stage.
As with the original Bar Douro, the wine list will also be a point of focus. There'll be lesser-known bottles from Portugal's independent winemakers as well as craft beers unavailable in the UK.
Graham said: "We are hugely excited to be opening a second Bar Douro in Broadgate, continuing our mission to be a platform for Portugal in London, showcasing the very best of Portuguese food and wine."
Recent News from Harden's