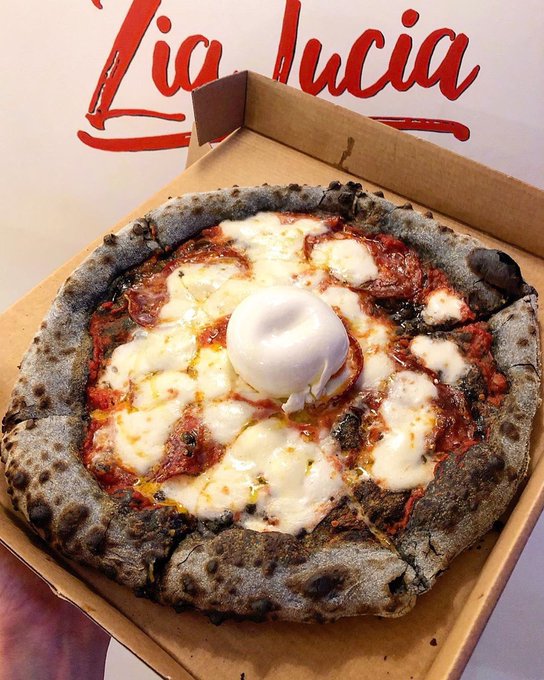 Independent London pizza group Zia Lucia is opening its fourth permanent restaurant – in Aldgate East – in February.
The move will mark the company's most central site to date, adding to existing restaurants in Islington, Kensington, and Boxpark Wembley.
Claudio Vescovo and Gianluca D'Angelo established the brand in 2016 and it has since become a firm favourite among fans of London's new-age Neapolitan pizzerias.
Pizzas have "inventive, delicious chewy bases (including charcoal dough)," which are "generously finished off with a variety of flavoursome toppings" and supplemented by "great local beers".
So far, the group has been wholly neighbourhood in design, so it will be interesting to see how it fares in town.

The new, 60-cover site will be dominated by a large hand-crafted pizza oven, from Naples, and will be, we understand, the boldest restaurant to date.
"We were thrilled when we found this site," said Vescovo.
"It sits in a gorgeous piazza where customers will be able to eat outside overlooking statues, water flowing, a cinema… it reminded us straight away of our roots and we thought it would match perfectly with our community style dining and moderately priced, delicious traditional food.
2What we love about our restaurants is the vibe and the atmosphere created by all of our clients."