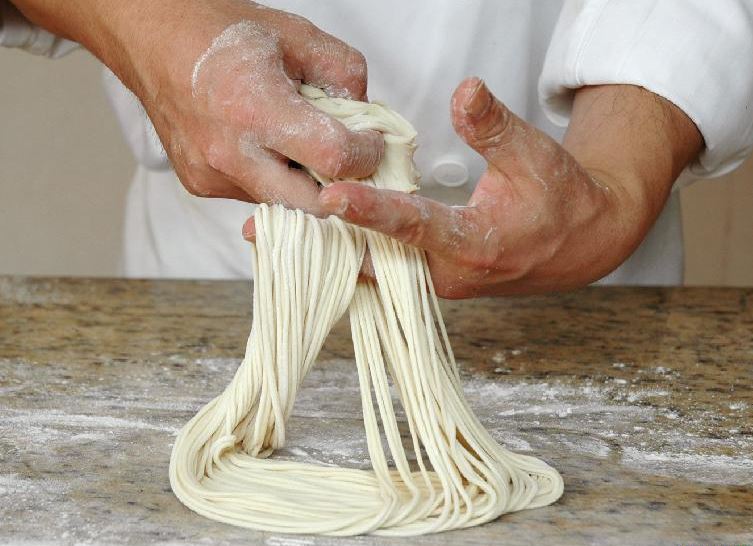 Spectacular hand-pulled noodles can be watched as well as eaten at a new restaurant in Chinatown, called Kung Fu Noodle because the cooks look like they are practising chopping movements from the martial art made famous in the 1970s through Bruce Lee's films and Carl Douglas's hit single.
The noodles, from Gansu province in northwestern China, are served in a long-cooked beef broth with chilli oil and sliced vegetables. In Lanzhou, the regional capital, the noodle dough is said to be hand-kneaded 900 times and includes a plant collected from the nearby Gobi Desert – peng hui cao, known as 'saltlover' in English – which provides the crucial elasticity.
The two-storey venue, from restaurateur Alex Yu, is on the corner of Wardour Street and Shaftesbury Avenue.