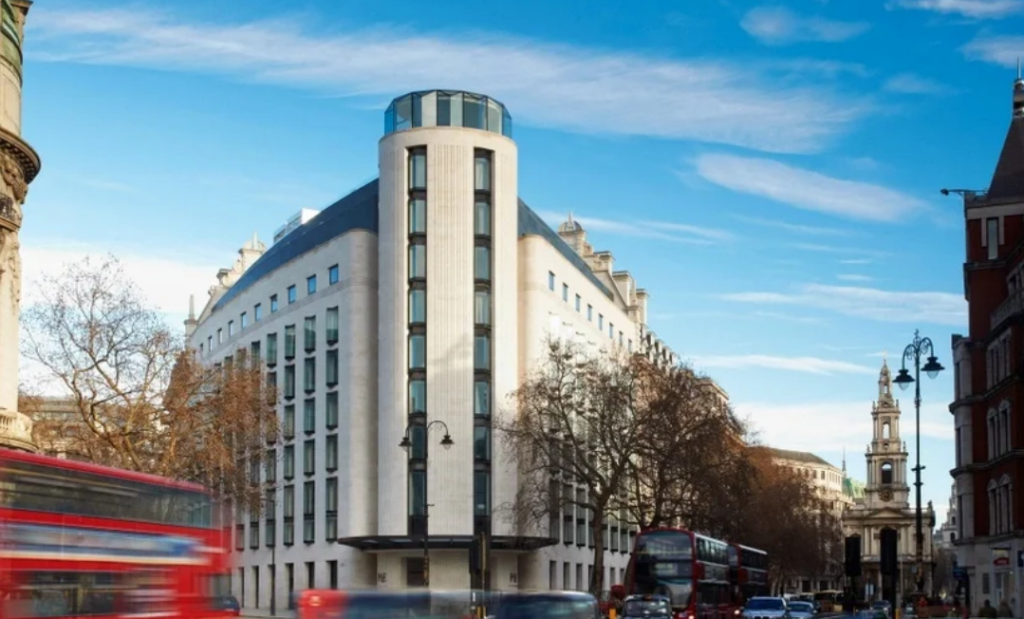 Celebrity chef Gino D'Acampo will open an upmarket Italian restaurant at the ME London hotel on the Strand later this month.
Named after his 18-year-old son Luciano, the restaurant is part of a new partnership with Meliá Hotels International and will launch on July 26.
D'Acampo is taking on a site formerly occupied by Zela, which counted Cristiano Ronaldo, Enrique Iglesias, and Rafael Nadal as investors.
Luciano will feature a 100-cover open-plan restaurant and outdoor terrace with space for a further 100 guests.
Executive chef Lorenzo Minini, who has cooked at Street XO and C-London Cipriani, has designed the menu alongside D'Acampo and will lead the brigade.
Luciano will offer "authentic Italian service" with brunch, lunch and dinner served until late.
"We have been looking for the perfect central London location in which to develop this new five-star concept for some time, and at the ME London, in the heart of the West End and a stone's throw away from Covent Garden, we have found it," said D'Acampo.
There have been reports that 18-year-old Luciano is working with his father on the new opening, though in what capacity, we don't know.
Recent News from Harden's