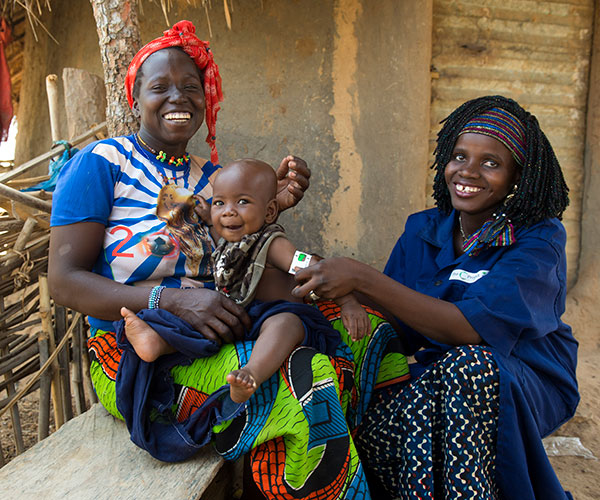 Almost 200 UK restaurants are participating in this year's Action Against Hunger "Love Food, Give Food" campaign, under which diners are encouraged to add £1 to their bill until the end of October, to help fight hunger both in Britain and around the world.
According to the World Health Organisation, more than 265million people at present face a hunger crisis – a number that has doubled as a knock-on effect of the Covid pandemic.
Jean-Michel Grand, executive director of Action Against Hunger, said: "The world is facing a global hunger pandemic, with millions of people suffering from lack of food, due to poverty, climate change, conflict and Covid. Our UK restaurants and those eating out are in a fantastic and unique position to make an impact in the fight against global hunger.
"Across the UK the average meal out is £25 for a couple. That's the same cost as an emergency kitchen kit for a family of five people containing a 7-litre pot, a 2.5-litre pan, a 5-litre pot and lid, 5 bowls, 5 glasses, 2 serving spoons, a set of cutlery for 5 people, a sponge, a kitchen knife and a wooden spoon. If the meal were to cost £42, that's the same cost as a 6-week treatment of ready to use therapeutic food to help save a malnourished child's life.
"The donation of £1 on your restaurant bill provides a mother with a day's worth of life-saving therapeutic food to treat her malnourished child. The right nutrition in the first 1,000 days of a child's development is vital for a chance of a healthy life."
Participating restaurants include: Hawksmoor, Hakkasan, The Pig, Maray, Norma, Fazenda, Red Carnation Hotels, Brindisa Tapas Group, Michael Caines Dining, The Ninth, The New World Trading Co, Caravan, Mill Kitchen, Darjeeling Express, Rose Four Ltd, Shake Shack, Gusto Restaurants, Mildreds, Hart's Group, Rhubarb Hospitality, Pastaio, Five Fields, Quality Chop House, The Patricia, 2Veneti, BoxE, Hope Street Hotel, Adam's, Ennismore, Drapers Arms, Smokestak, Hoppers, Castle Farm, Murano and Yo! Sushi.