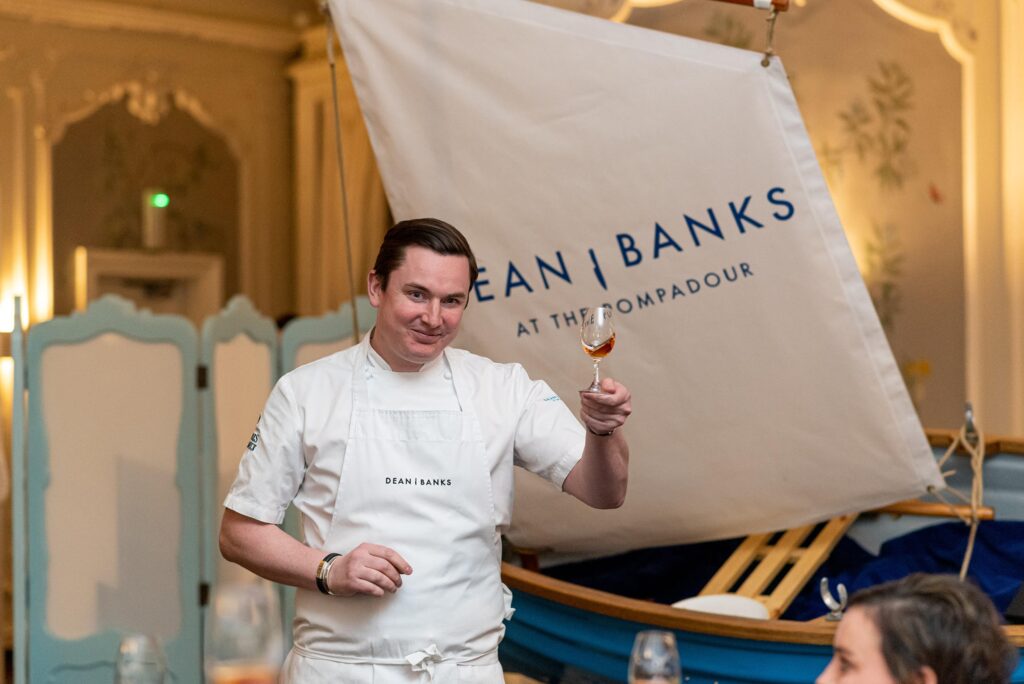 Chef Dean Banks has opened a new casual seafood bar and restaurant in Edinburgh, which he will run alongside the august Pompadour (pictured above) at the city's Waldorf Astoria hotel and Haar in St Andrew's.
Dulse is in the Queensferry Street premises occupied for 18 years by Fred Birkmiller's L'Escargot Blanc, which did not reopen after the lockdown. The upstairs restaurant will open later this month, but meals are already being served in the street-level bar.
Dean said: "Dulse is my neighbourhood-friendly restaurant in Edinburgh. This is your home away from home – welcome to my house. I am going to offer hero Scottish seafood, doing classic takes on dishes and modernising them in my style of Eastern fusion with Mediterranean influences.
"We want to see regular faces weekly, who come in and grab a plate of langoustines or oysters or some beautiful North Sea halibut, sauteed mushrooms or plates of veg from our farm. We're talking about really simple foods, using the best produce we have in our country.
"I just want simple Scottish food served in a friendly and relaxed atmosphere where you can kick back, have a glass of wine or a cocktail with friends and the best seafood in the world. You can rock up after work, you can rock up in shorts, you can rock up in whatever you feel comfortable."
The bar will serve Dean's own Lunun gin and Mond vodka brands, with a house martini using dulse supplied by Mara Seaweed in Fife. Food will be priced at 50% in the bar next Tuesday to Thursday and until 4pm on Friday and Saturday for customers who book ahead via the website.