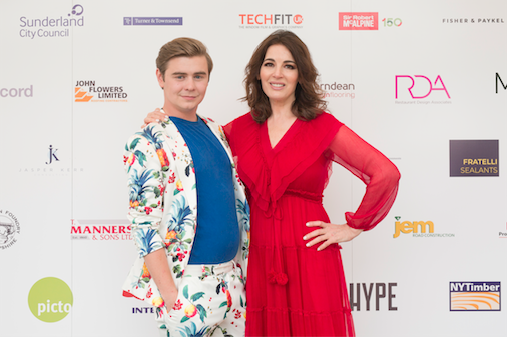 Food stylist and Life Kitchen founder Ryan Riley launched his first cookery school for people with cancer on Tuesday 4 June.
Riley, whose mother Krista died of lung cancer in 2014, set up the Life Kitchen charity to help people having chemotherapy. To date, he has been hosting pop-up events at restaurants such as Duck & Waffle and River Cottage.
One of the side effects of treatment is the dulling of tastebuds. While Life Kitchen is not intended to in any way cure cancer, it helps people to create food which will taste bolder and more flavourful in order to ensure patients still find enjoyment in cooking and eating.
The school, opened by Riley and Nigella Lawson at an event attended by the Mayor of Sunderland and other dignitaries, is the culmination of months of planning and fundraising.
The school, called Life Kitchen at The Lodge, will teach recipes developed alongside Professor Barry Smith from the University of London, who specialises in senses to help create a menu that is suitable for cancer patients and their sensitive and changing tastebuds.
The first classes will get underway in the coming weeks.
Recent News from Harden's