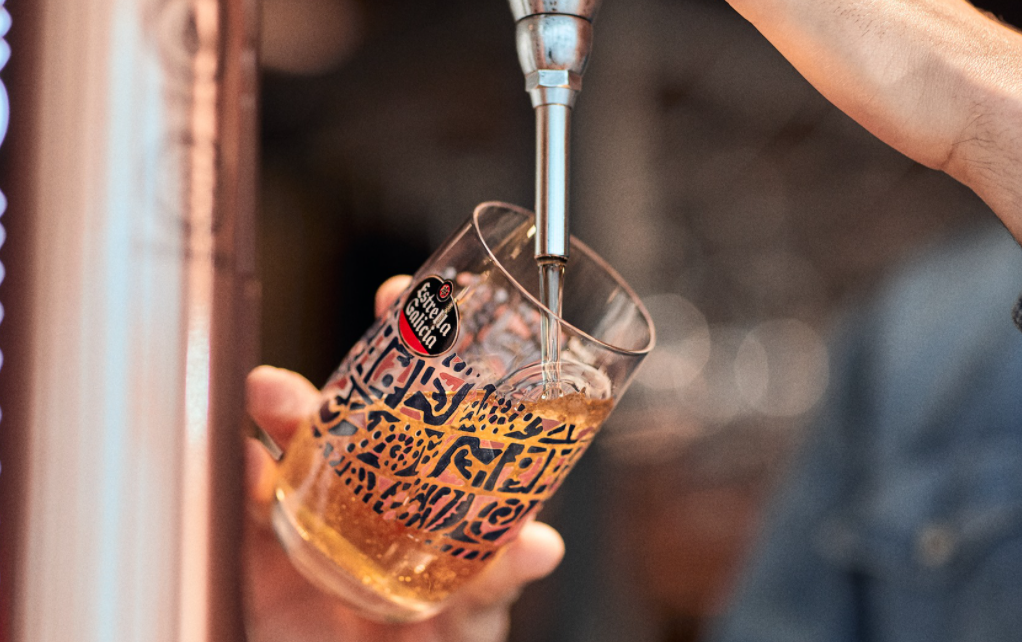 The Spanish beer brand Estrella Galicia has announced the launch of its inaugural nationwide 'Gastronomy Month' in September.
The month-long exploration of Spanish cuisine will take place at restaurants across the UK and Ireland.
"Diners will journey through the world of Spanish gastronomy and have the opportunity to meet great chefs and learn about food and beer pairing whilst enjoying tasting menus, tapas tours, special paired menus hosted by Estrella Galicia Chef Ambassadors as well as at-home experiences," said an announcement.
Each event will celebrate the range of Estrella Galicia beers as a pairing to Spanish food. In leui of wine will be lagers, pale ales, dark beers and strong reserves.
Brand ambassadors include Nieves Barragán Mohacho (Sabor, London), Monika Linton (Brindisa, London), Angel Zapata Martin (Barrafina, London), Owen Morgan (44 Group, Cardiff), Daniel Keane (Urban Brewing, Dublin), Gustavo Marin (The Embassay, Manchester) and Miguel Angel Mayor (Rioja, Glasgow).
Moments throughout the month include tapas tours in London, Newcastle, Brighton and Bristol, and special tasting menus at the lieks of Rioja in Glasgow and The Embassy in Hale.
Mark Johnson, Estrella Galicia MD in the UK and Ireland, said: "We are thrilled to celebrate our continued partnerships with some of the great names in Spanish hospitality, here in the UK and Ireland.
"With some of our key on-trade accounts on board, who have supported us through believing in our brand and stocking our beers in their establishments, we are delighted to see them back open after the challenges recently faced.
"During our Gastronomy Month we will be promoting the joys of Spanish gastronomy with a chilled glass of Estrella Galicia – a beer like no other."