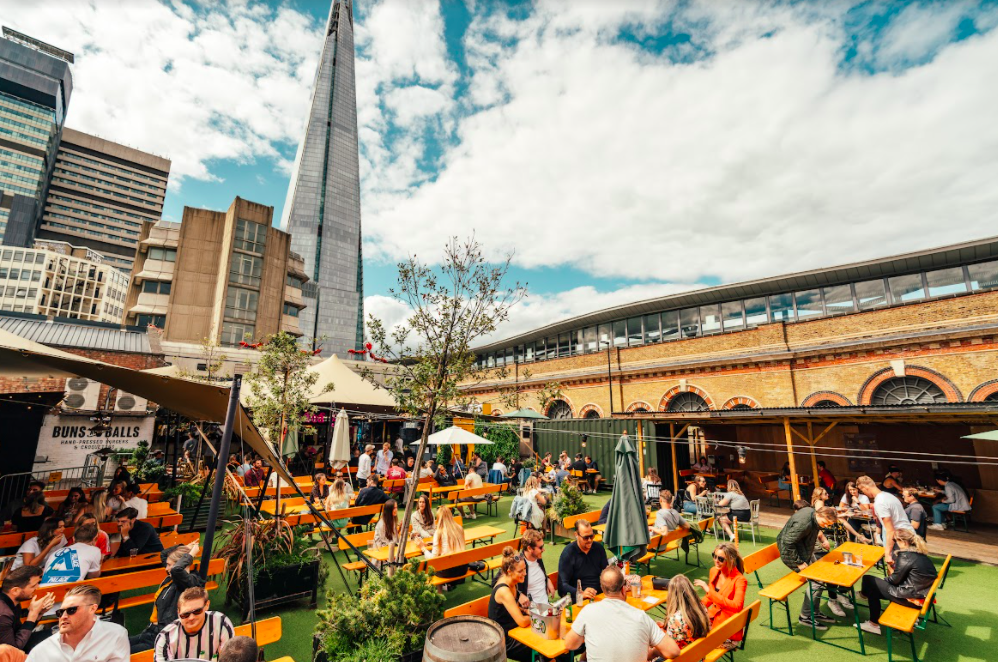 National Burger Day returns for its 7th year on August 26, celebrating the start of the bank holiday weekend the following day — Friday August 27 — with one of London's most iconic burger parties.
The cult burger event will be moving into central London this year, heading to London Bridge's outdoor dining space Vinegar Yard for the first time.
This year's line-up includes Bleecker Burger, Black Bear Burger and BOB's Lobster, as well as Nanny Bills, Baba G's, and Symplicity Burgers.

Neil Rankin of Symplicity Burger said: "We're so glad that large gatherings and burgers are back on the menu. Can't wait to celebrate them both on National Burger Day."
Jamie Klingler, Founder of National Burger Day, said: "Last summer just didn't feel complete without a blow out burger celebration. It's my favourite day of the year, and birthday, so I'll be donning the burger tiara and celebrating the world opening back up again with lots of amazing burgers."
Tickets are priced at just £12 and include two free cans of Two Tribes lager or ale (or soft drinks) and there are tables of 4 and 8 are available.
Recent News from Harden's