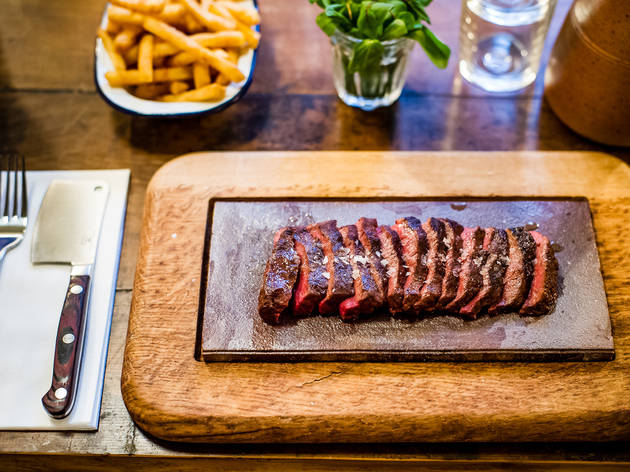 Flat Iron has closed its Notting Hill site on Golborne Road. It had been in operation for two years. Founder Charlie Carroll said the decision came after considering rent increases and poor transport links.
Founder Charlie Carroll said: "I have always loved Golborne Road. Though it's not well known, it has the most amazing community and vibe. We are very sad to be leaving, but given the rent hike we have been asked for and the amazing value we strive to offer, a small neighbourhood site with limited transport links no longer adds up.
"We are fiercely proud of what we did with the site and hope we were a valued part of a community we love. We are focusing on opening a new Flat Iron restaurant in Spitalfields and launching Flat Iron Workshop at Arcade Food Theatre."
It leaves the London steak chain with six branches – but there's another on the way. The Spitalfields restaurant is due to launch in a former PizzaExpress in the next few months.
In such a frenetic, changeable industry, we don't know for sure, but it's likely Flat Iron will open more than it closes in the next year.
In January, the company announced a £5m funding package from investment firm ThinCat. It came in addition to a £10m backing from Piper in 2017.
Recent News from Harden's