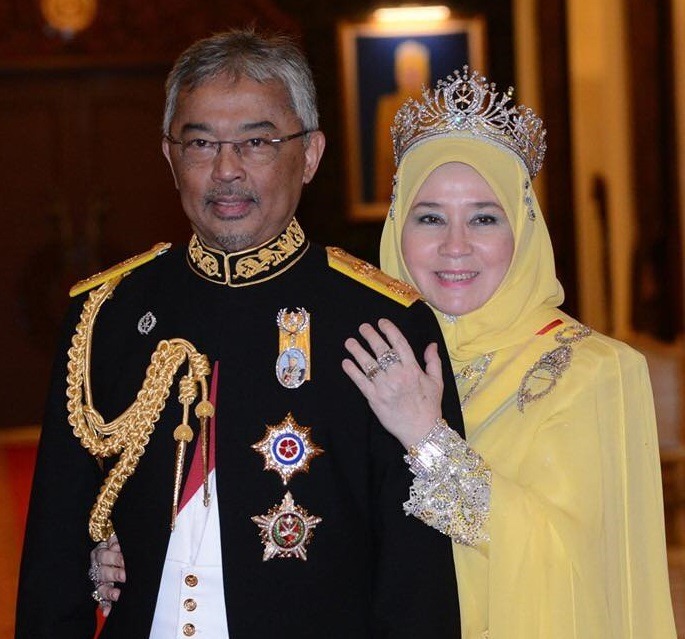 A new Asian-owned and inspired steakhouse near Paddington station will be opened next week by no less a figure than Queen Azizah of Malaysia (pictured with King Abdullah), who is visiting London to attend King Charles's coronation.
Meet Bros is named for the meeting of Asian and Western cuisines, is fully halal and serves no alcohol. Guests are invited to choose cuts of meat from its basement store-room, which are then prepared with Asian marinades.
The restaurant is owned by the group behind the Me'nate Steak Hub chain in Malaysia, whose founder Mustaffa Othman has led a colourful life including a period destitute on the streets of London. Rescued by a job offer from a Pakistani butcher, he subsequently spent two years cooking for the late Queen and Princess Diana, and now styles himself 'The Palace Butcher'.
Meet Bros on Craven Road is offering 20% off food bills in a soft opening until May 23, with 25% off tomorrow, May 6, to celebrate Coronation Day. Tunku Azizah will cut the ribbon at the formal opening ceremony next Friday, 12 May.