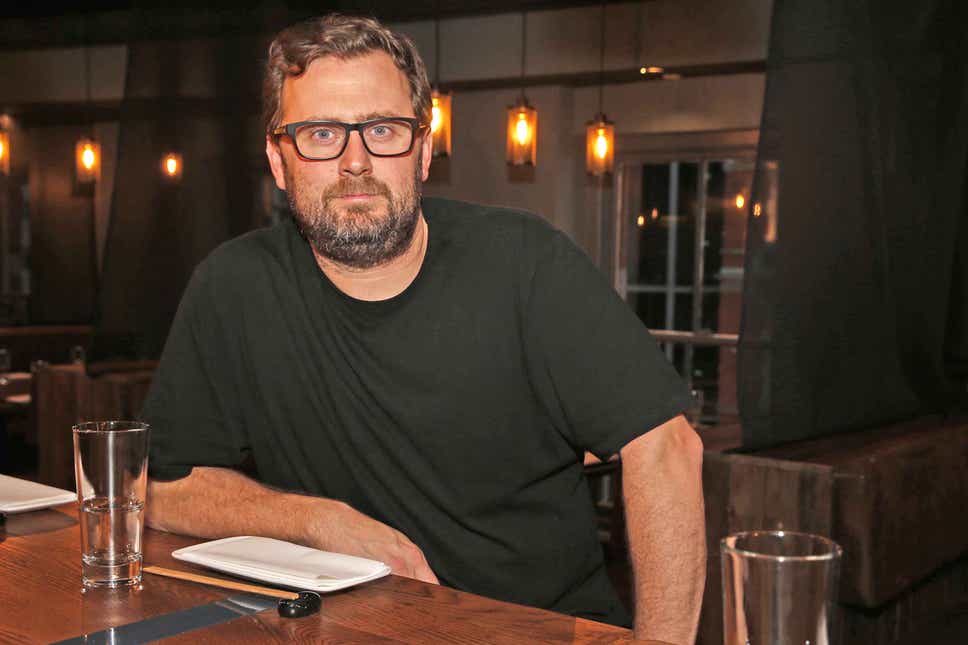 Highly rated chef Scott Hallsworth is to launch a pop-up restaurant in a former Clerkenwell pizzeria this month, where he will give his Japanese-inspired plates a new twist by cooking in a wood-fired pizza oven. Double Dragon, in a Victorian bank building on Rosebery Avenue, opens on February 16.
The Aussie-born chef headed kitchens at Nobu in both London and Melbourne before setting up Kurabata, which had three branches in London. Freak Scene, his most recent venture, started out as a pop-up in Clerkenwell before going permanent, and won Harden's top mark for food in our 2020 guide. It closed during the pandemic.
At Double Dragon he will be cooking old favourites as well as new dishes including 'Japanese Pizzette', served alongside cocktails such as Bonzai Kitten – sake, vodka, Calpis and lime juice. In addition to a spacious dining room, there will be outdoor seating for 50 during warmer weather.
Scott says: "Talk about excited! I've been keeping quite busy during the ups and downs of covid, but nothing beats firing up the kitchen, cranking up the tunes and cooking live. This time I have a wood-fired oven which is resulting in a superb spin on some of the new dishes."