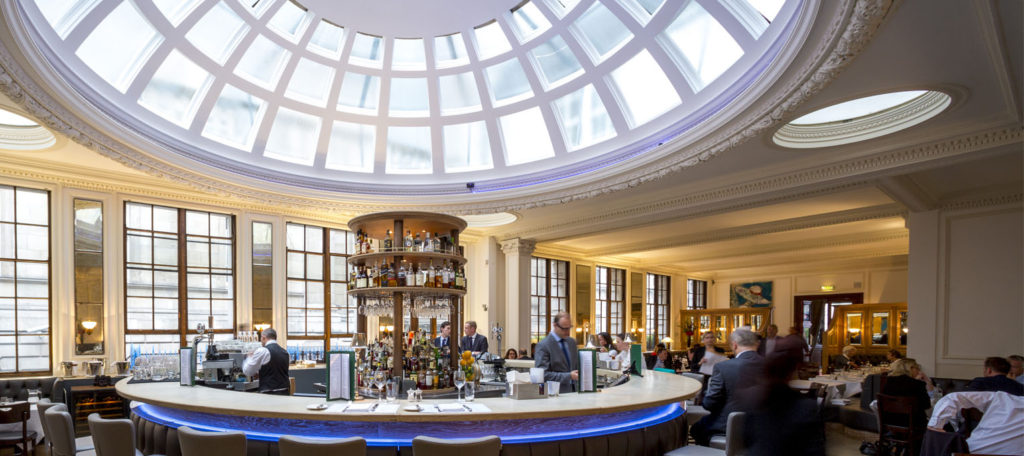 Mark Hix, whose aging restaurant empire collapsed earlier this year as the Covid-19 pandemic took hold, has joined London's 1 Lombard Street as the director of food and drink.
The chef and past restaurateur announced the news on Instagram, revealing bold plans together with its Scandi owner Soren Ulrikjessen.
Hix again addressed the closure of his group, but also looked to the future at the City restaurant, which will soon see the chef's influences in full flight.
Said Hix: "I am delighted to announce that I have joined forces with Soren and the team at 1 Lombard Street as director of food and drink, which will be reopening its doors in the City on 20th July.
"I have known Soren for many years and have always loved dining at 1 Lombard Street. When he suggested working together, I thought it was a brilliant way to bring our love of food and art together and bring the elements of HIX to the City.
"Although I was obviously very upset to see the HIX restaurants close in April, these scenarios can often throw up interesting opportunities, and that's exactly what has happened with my collaboration with Soren and 1 Lombard St.
"The menu will reflect on some old HIX classics, scattered with simple and luxurious seasonal dishes throughout the year. They are taking bookings now for the 20th July onwards."