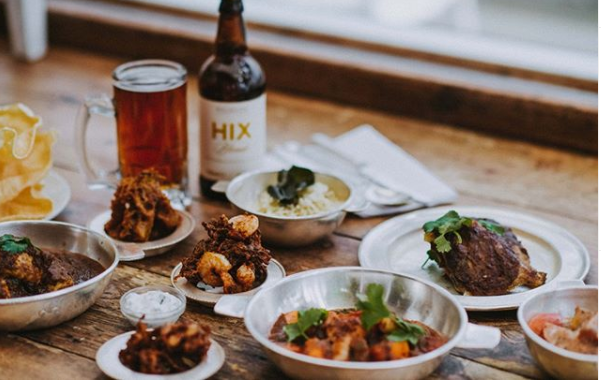 Chef and restaurateur Mark Hix MBE has announced administrators were appointed to his restaurants and hotel and a board decision was made to close the business.
It means his restaurants in London and Dorset, as well as Hix Townhouse, have closed, and staff let go.
The chef said that the decision had been taken by the boards of the parent companies WSH & Mark Hix Restaurants Limited and HIX Townhouse and did not have his support.
Hix added that the move would see his team made redundant and therefore unable to take advantage of the government's furlough scheme, which would have seen them temporarily cease work on 80 per cent of their wages.
In an Instagram post, Hix said: "This was a board decision, and I have to point out, done without my support. Although the press are using, and will use, my name as the responsible director this was not my decision.
"Apart from tough times and sad times for me, it is nothing compared to what so many of my team, and others that are reliant on our business, are going through. Over time we have genuinely become a large family and to lose all of my team like this has been incredibly difficult and upsetting.
"One day, I will reopen in some way and I want to say a big thank you to all of my team, my suppliers and our guests who've been so supportive over the years and a huge thanks to those that have been in touch with their good wishes."
Hix's restaurant empire was made up of London sites Tramshed, Hixter Bankside, and Hix Oyster and Chop House, and Hix Oyster and Fish House in Lyme Regis. In December last year, he closed Hix Soho after a decade due to rising rents.
While many in the industry will be disheartened to see a big gun fall, it would be fair to note that many Harden's reporters considered Hix restaurants to be "trading on his reputation", and – while serving up some solid classics – his properties could fall well below what diners had come to expect. The December closure last year of Hix Soho would have come as no surprise to any regular readers of the guide (with food rated as 1/5–"Poor" for the last four years).
Hix said he would be "back" in his heartfelt Instagram post.