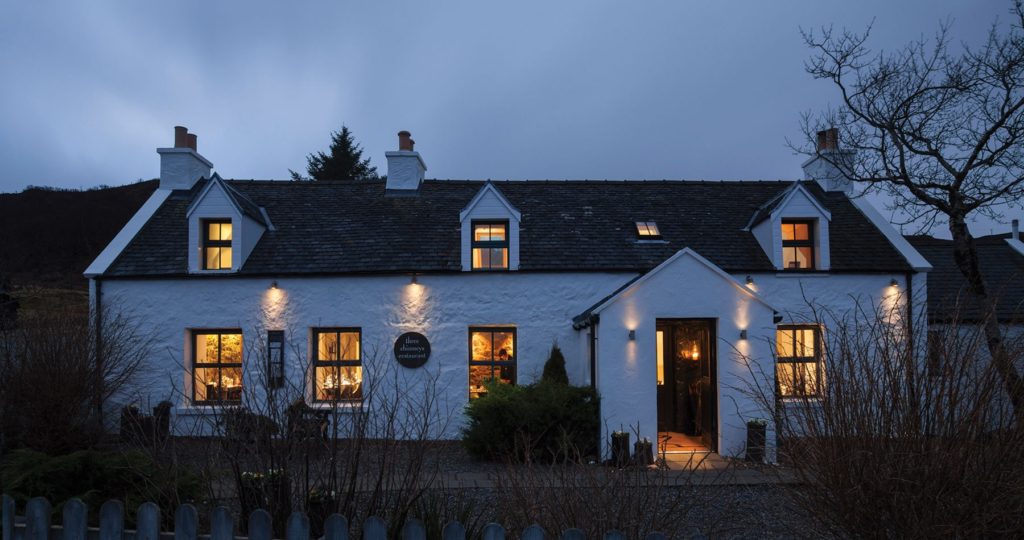 After more than three decades, The Three Chimneys, the Isle of Skye's most famous culinary outpost and one of Scotland's culinary crown jewels, is to change hands.
Owners Shirley and Eddie Spear have run their restaurant with rooms for some 34 years, but have confirmed to The Scotsman newspaper that they have now handed over to Scottish hotelier Gordon Campbell Gray.
Gray runs hotels around the world but is planning to return to home to Scotland permanently. He has ambitions to see The Three Chimneys continue in its current stead – that is, a restaurant with rooms with a formidable reputation.
Despite its famously far-flung location, reporters have always considered it "worth the difficulty of getting to" and it has regularly scored 5/5 despite its not inconsiderable prices for somewhere located in the middle of nowhere.
Gray, who owns luxury hotels from Liberia to Beirut, will invest in The Three Chimneys, however. The venture will become a part of his new Scottish hotel and restaurant collection, called The Wee Hotel Company.
But all staff – including head chef Scott Davies – will keep their positions. Shirley, who opened the restaurant with her husband in 1985, will carry on in an advisory capacity.
"Eddie and I have dedicated most of our working and family life to The Three Chimneys, here in the Isle of Skye and we are extremely proud of how the restaurant has developed over the past three decades," she said.
"This could not have been possible without the support of many wonderful people, who have all worked exceptionally hard to help us build our reputation over the years."
She added: "We have now reached a point in our lives where we want to travel more and work a little less. Our focus has been on finding the right person who shares our vision for what The Three Chimneys can develop further for the long-term future, and we are extremely pleased to have found that person in Gordon."
More from Hardens