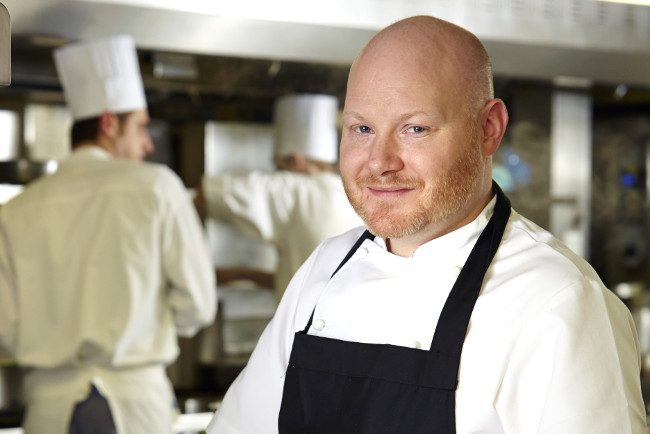 Shay Cooper, who's been executive head chef at The Goring for the past five years, is to leave The Dining Room, its flagship restaurant.
The announcement comes just two weeks after the hotel announced it has hired Nathan Outlaw to open a new fish restaurant, The Goring's first new premises in 108 years. Currently-unnamed, it will open in May 2019. We know it will be fish-based and Cornwall-centric, but nothing more at the moment.
Cooper's next move, meanwhile, is – as far as we're aware – undecided. He started at The Goring in 2013, arriving from his executive chef role at the Bingham Hotel in Richmond, Surrey.
Chief executive Jeremy Goring said Cooper had "established the dining room as one of the UK's most prestigious restaurants" during his time there. In our 2019 guide, it was billed as "marvellous", "quintessentially English", and the ideal spot to "wow potential clients (particularly Americans)".
Goring told The Caterer: "It's been an utter privilege to work with Shay, in my opinion he's one of the very best chefs in the country. With his help over the last five years we've taken the Dining Room to a new level.
"Now we intend to continue building on that and take another big step upwards in our flagship restaurant. Looking forward, there is a lot of excitement within The Goring as to what 2019 will bring.
"With the announcement of our new restaurant and bar opening later in the year, it's the perfect time for a brilliant new chef to take command of the Dining Room and raise it to the next level."
No hint yet from The Goring team however as to who will be a replacement for Cooper.
Recent News from Harden's