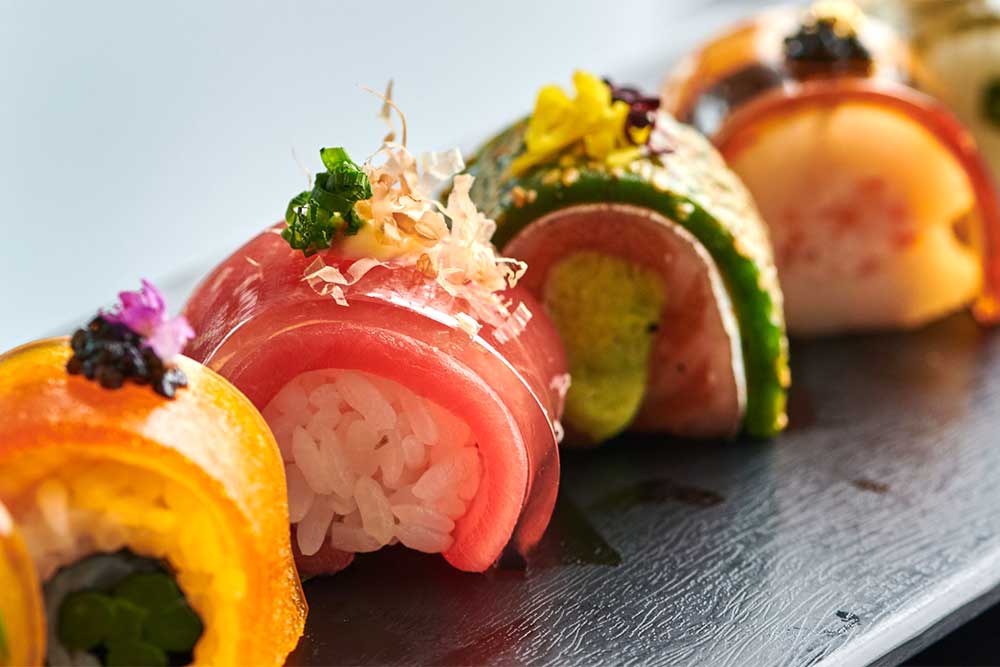 Next week sees the arrival of crystal sushi in London, with the opening of a new City restaurant from Hong Kong's Aqua group. Shiro, in Broadgate Circle near Liverpool Street, will be the group's fifth restaurant in London, following Aqua Shard and Hutong in the Shard, and Nueva and Kyoto on Regent Street.
Crystal sushi, which involves draping sushi rolls in a brightly coloured jelly flavoured with kimchi, ponzu or mint and sake, was apparently developed at the original Shiro in Hong Kong.
Aqua founder David Yeo said: "We are delighted to be bringing this hugely popular hip contemporary Japanese dining from its home in Hong Kong."
In addition to sushi, Shiro's menu also features robata-grilled dishes and ramen. The two-storey restaurant has a terrace for summer dining.