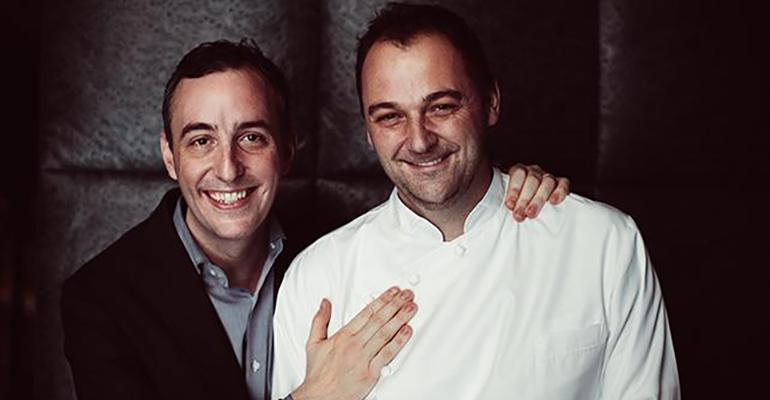 Daniel Humm and Will Guidara, the chef and manager team best known for New York's three Michelin-star Eleven Madison Park, have ended their working relationship.
This might ring alarm bells in anyone looking forward to Claridge's new restaurant, Davies and Brook, which Humm and Guidara were set to open. Don't worry – it will still go ahead, they say.
Plans for the Make It Nice group to open in London, having launched a spread of highly acclaimed upmarket sites, were revealed in January. Humm and Guidara would take over in Mayfair from Simon Rogan's Fera, who himself followed Gordon Ramsay.
Yesterday, the pair announced they would be ending their collaboration, with Humm buying out his business partner's stake. Guidara, in turn, intends to start his own group.
So it appears it will be Humm who will steer Claridge's solo.
A spokeswoman for Claridges said: "We have immense respect for Daniel and Will and all they and their team have created at Make it Nice, and we wish Will every success in his future plans.
"We are fully committed to supporting Daniel and his team, as they join our Claridge's family and work towards the opening of Davies and Brook here this autumn. We are excited to be bringing this new restaurant to the London dining scene."
More from Hardens