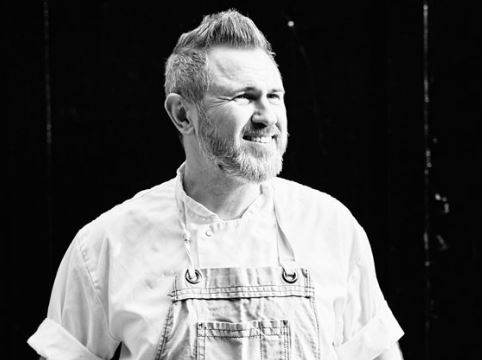 A star Ukrainian chef stranded in London when Russia invaded his home country is to open a restaurant in west London staffed by refugees from the war. The "neo-bistro" Mriya, from Yurii Kovryzhenko and his partner Olga Tsybytovska, launches in Chelsea's Brompton Road this month.
Yurii, who runs the restaurant Vintage Nouveau in Lviv, has travelled the world over the past decade as an ambassador for Ukrainian cuisine, hosting events and preparing banquets from Venice and Brussels to Singapore and Seoul. He was in London for a dinner at the Ukrainian Embassy when the war started in February, and has cooked at a succession of fund-raising dinners since then.
He said: "Mriya means dream in Ukrainian, and we as a nation are dreaming of victory and the opportunity to host people again. We want to share our culture. Historically, Ukrainians are real dreamers. In that sense the restaurant is exciting, because it's the start of a story – the realisation of a dream. The Russians can destroy our homes, but not our dreams."
Star billing at Mriya will go to Yurii's reworking of a Ukrainian classic – duck borsch with freshly baked pampushki (garlic buns) – that was described as "transcendental" when he presented it during a week's residency last month at guest chef showcase Carousel in Fitzrovia.
Mriya will also have a room dedicated to fermenting fruits and vegetables – a key element in Ukrainian gastronomy.