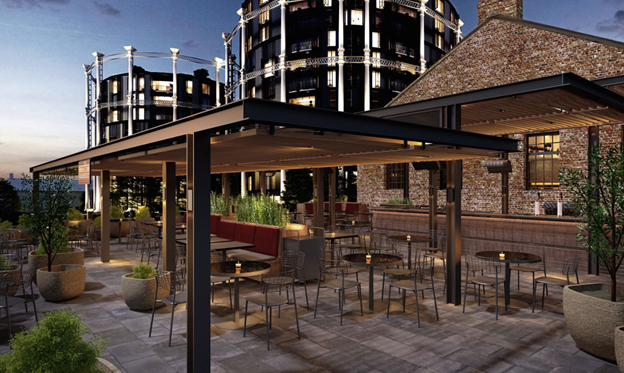 Not content with three new restaurants in the buzzing Coal Drops Yard, the Hart brothers' Barrafina team will be launching another in 2019.
Parrillan will be a casual terrace bar and grill – a partially covered space with room for 100 diners. The menu will be meat, fish, and seafood-led, with an emphasis on foods cooked over flame by guests on their own table-top grills.
The name Parrillan is taken from the Spanish 'parilla,' meaning 'grill'. Executive chef Angel Zapata Martin's took his inspiration from Ibicencan/Ibizan restaurant C'an Pilot, where he used to eat during his time working as a private chef on the island. The design is led by James Hart, who worked with Andy Martin Architects.
Martin, said of the opening: "I love the relaxed and participatory nature of table-top grill restaurants and am really looking forward to showcasing some of the beautiful produce we get in, in different ways to how we do at Barrafina. Parrillan will be very approachable, delicious and you'll be able to book."
Parrillan is due to open in May. It will be – so they say – be the final opening from Harts Group at Coal Drops Yard. It will join a branch of Barrafina, Casa/Plaza Pastor, and The Drop wine bar, which launched in October.
Cumulatively the new operations will nigh-on double the number of people the Harts employ in their London restaurant business.
Recent News from Harden's