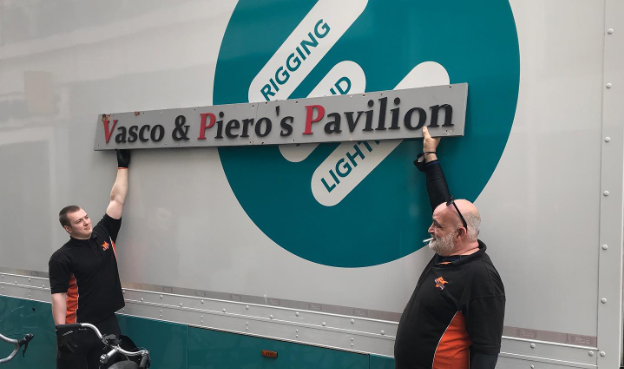 Soho's iconic Italian hangout Vasco and Piero's Pavilion has closed due to yet another of the rent disagreements that's seeing restaurants close.
Tragedy struck just days ago as news that this wonderful period piece became a victim of Covid-19 filtered through on social media.
Apparently a deal with the landlord was not possible and it's given up the ghost.
A great favourite of many famous Londoners – including restaurant critic Fay Maschler and Python Michael Palin – it was something of an in-crowd hit for the Labour party. It was where Gordon and Sarah Brown were snapped for baby pics in 2005, and we believe where they had their engagement party.
Vasco and Piero opened the restaurant in 1971 on the site of then-revered Academy cinema in Oxford Street. The Pavilion, a former Hungarian tea room, was owned by the cinema's founder, and director of the acclaimed 'Murder in the Cathedral', George Hoellering.
The Pavilion's very particular and unusually intricate interior design was the creation of Angus McBean, the celebrated photographer.
It was in 1989 that the Pavilion moved to its premises at 15 Poland Street
Since then and before it was solid, old world Italian restaurant serving simple, rustic, happy Umbrian cuisine.
"Vasco and Piero created the restaurant out of a passion for good, uncomplicated food. The making of fresh pasta on the premises has always been a priority. From the outset, the menu changed twice a day, a tradition which still continues" said the restaurant.
It will be sorely missed and food fans across the sector chimed in with their dismay as the news broke.
But it is not the end: V&P will be back. We just don't know where yet.