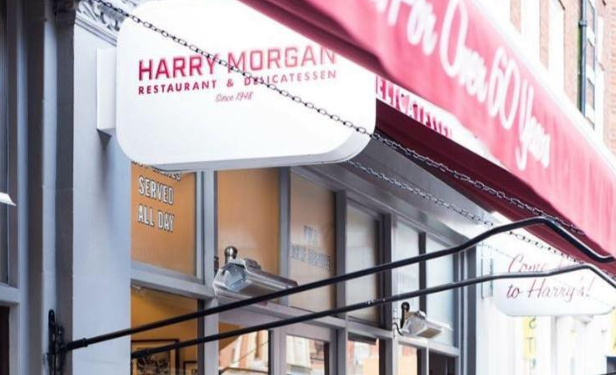 The North London institution Harry Morgan's has closed its doors and will not reopen again in its current form. Predictably, it is a matter of a rent dispute, to the chagrin of its fans (and many in the restaurant industry, who will sympathise).
Set in St John's Wood, the landmark fixture had been a favourite of locals, tourists, and celebrities alike for 72 years thanks to its Jewish deli-style food and warm welcome.
Its closure caused "tears" according to the Jewish Chronicle, which spoke to the manager Antonio Franco, a Harry Morgan's employee for ten years.
He said the landlord, Trophaeum Asset Management (which owns 60 per cent of properties on St John's Wood High Street), had refused to agree any compromise over their rent.
As such, the restaurant became yet another victim of the pandemic.
"Our revenue has been at about 40 per cent of what it was before. We stopped paying the rent and tried to negotiate a rent reduction or to pay the rent in stages, but they refused," said Mr Franco.
"We've been doing takeaway for much of the last year, but it's just not enough to pay the whole rent and run the business," said Mr Franco.
Matt Farrell from Trophaeum Asset Management confirmed there had been negotiations but said it had tried to give Harry Morgan's time: "We offered assistance by way of a rent freeze, but couldn't find a way forward between us. They chose to close the business. It has been a difficult time for landlords as well – everyone is suffering."
As many as 15 staff members have lost their jobs as a result of the closure, though a spokesman for the owner Alex Chesterman said the restaurant could open in a new location.
Little is known what will happen to the historic dining room, which had gone largely unchanged since 1948.