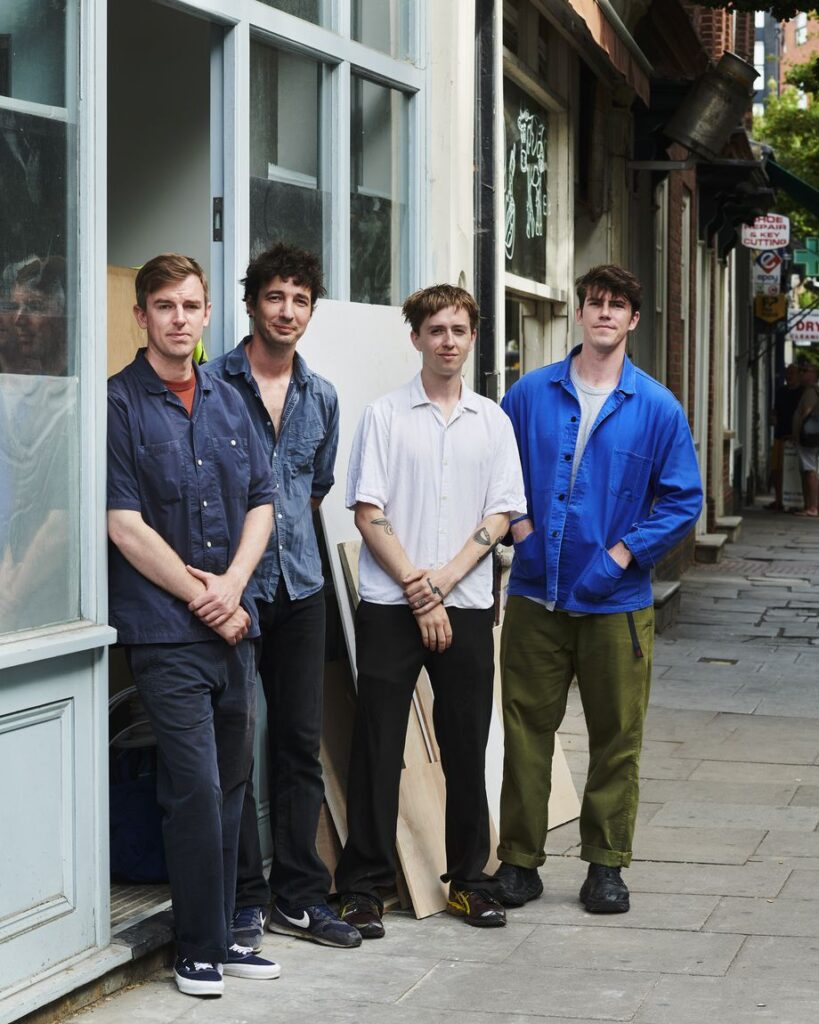 This summer is a season of mixed emotions for the natural wine lovers of east London, as bar/restaurant Cadet opens on Newington Green just as Peg on Morning Lane in Hackney closes.
Cadet is a combined project from natural wine importers Francis Roberts and Tom Beattie (far left and far right in photo), paté-maker extraordinaire George Jephson (centre left) and chef Jamie Smart (centre right). The two cooks will be "working together, getting whole animals in from good farms" to showcase their very different skills.
It is to be hoped that the number of principals involved at Cadet will enable it to avoid the "strains on staffing" that have been blamed for the closure of Peg, the newest and smallest venue operated by Noble Fine Liquor, the low-intervention wine shop on Broadway Market that also runs P. Franco and Bright.
Peg opened in 2019, pairing natural wines with Japanese yakitori skewers, but had little time to establish itself before the Covid lockdowns.