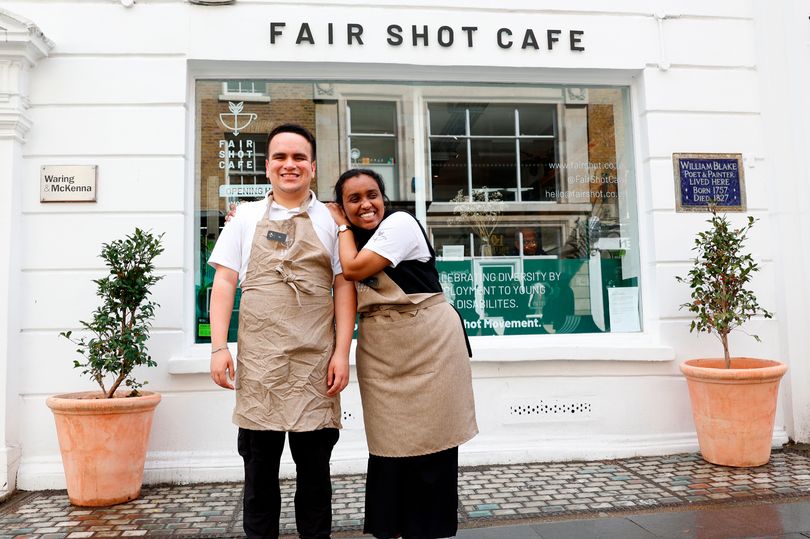 Fair Shot, a café providing employment to young people with learning difficulties, has launched a crowdfunding drive on JustGiving to raise £50,000 towards a £300,000 target.
A disturbingly high 93% of adults with learning difficulties are unemployed in Britain, and it is vanishingly difficult for them to find meaningful work. "Our vision is to create a society where adults with learning disabilities have a Fair Shot at obtaining and maintaining employment."
Fair Shot has already raised £300,000 to launch its flagship first café, on busy South Molton Street in Mayfair. The new campaign will allow it to open a second Fair Shot café, and has been kickstarted with a single donation that will be matched by JustGiving donations.
Prospective donors are invited to make either a single payment or regular monthly contributions at justgiving.com/crowdfunding/fairshot