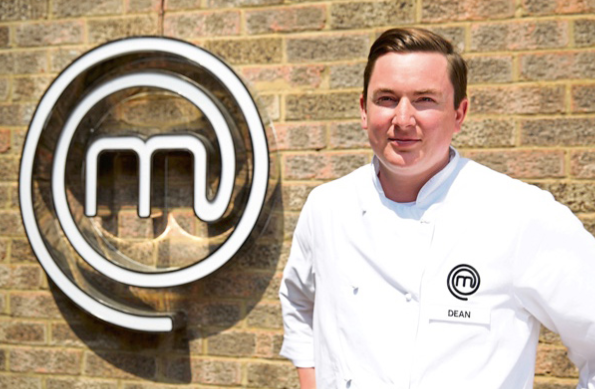 Chef Dean Banks will take over the Pompadour restaurant at the Waldorf Astoria Edinburgh.
The venue, at the Caledonian hotel, is set to reopen on June 9, and Banks has devised a new set menu to run between Wednesdays and Sundays using only Scottish produce.
Banks said: "You think of iconic locations for food in the whole of Scotland and the legendary Pompadour is one of them.
"The other one I would want is somewhere on a beach, but in the city of Edinburgh we have the castle view, the room is one of the most historic dining rooms in the city and the chefs that have passed through the doors are incredible. To be part of that history is superb."
The Pompadour first opened in 1925 and has attracted keen diners since. It was run by the Galvins from 2012 until 2019 and has been somewhat separate to the hotel for some time.
Banks was a finalist on the Beeb's MasterChef: The Professionals and was heading up Haar at the Kinnettles hotel in St Andrews before his latest gig.
He said: "The concept has changed in that Haar is that relaxed dining idea of coming off the beach from walking the dog, whereas our Edinburgh restaurant is more refined.
"We still want to use the term 'relaxed dining' but want to make it even more premium, more of an occasion…
"Definitely, so far this is my greatest achievement – the opportunity to come into Waldorf Astoria Edinburgh and be part of the story is massive in itself, it's almost 'is this real?'.
"The point is I came home and started my business two years ago and one of those years has been a pandemic. So to now be in one of the best restaurants in Scotland is incredible, my team and myself have worked so hard in such a short time to achieve massive goals and this is moment for us all."
Dale MacPhee, general manager, Waldorf Astoria Edinburgh – The Caledonian, said: "We are delighted to be welcoming such a charismatic and driven Scottish chef who shares not only a passion for showcasing the best of local produce but also a mutual appreciation of this very remarkable venue, a venue that holds such a special place in the hearts of locals and visitors alike.
"Dean and I hit it off immediately and I look forward to seeing Dean build on the legacy of this very special Edinburgh dining institution."
Emma Banks, vice president, F&B strategy & development, EMEA, Hilton, added: "The opening of Dean's restaurant at Waldorf Astoria Edinburgh – The Caledonian highlights our commitment to working with talented local chefs.
"As a company with a focus on responsible hospitality, we are also delighted to be partnering with a chef who has such a passion for locally sourced produce. We cannot wait to welcome guests to the restaurant soon."
Recent News from Harden's